Boenden
Hotel Gasthof Guniwirt
- Krakaudorf
Hotel Gasthof Guniwirt
8854 Krakaudorf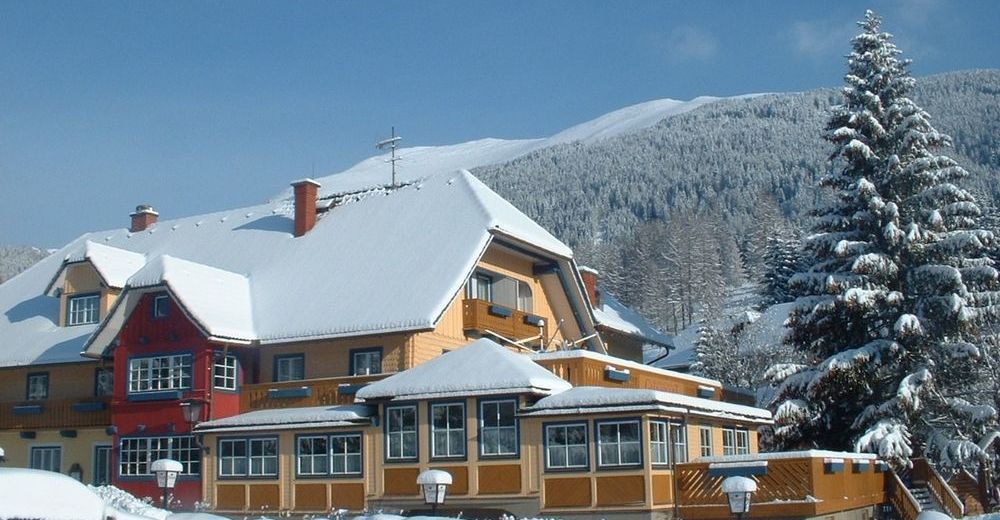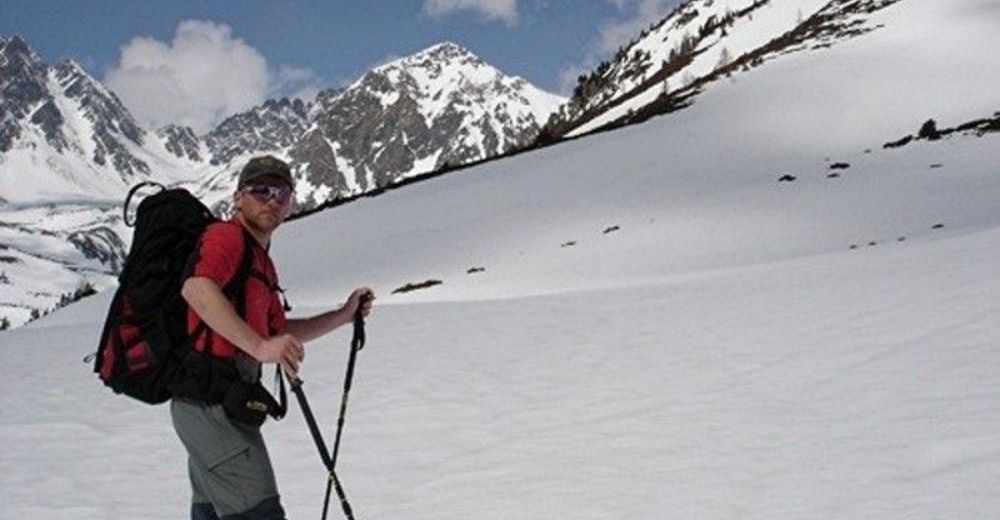 © Ernst Spreitzer
© Ernst Spreitzer
© Ernst Spreitzer
© Manfred höfl
© Ernst Spreitzer
© Ernst Spreitzer
© Ernst Spreitzer
Experience winter in a pristine landscape with the opportunity to pursue an abundance of sports ‒ or simply to walk in the snow.
In wintertime in the upper Krakau Valley you'll find well-groomed cross-country trails, a toboggan run and opportunities for ice skating, curling, winter hiking with or without llamas, snowshoe hiking, downhill skiing and to take horse-drawn sleigh rides locally and within 20 - 45 kilometres in places such as Kreischberg, Frauenalpe, Grebenzen, Fanningberg, Lachtal, Speiereck and Obertauern.
You can enjoy wonderful mountain landscapes for ski touring or simply walk in bright sunshine in a fabulous winter world.
We offer: boot and ski room, wellness area with sauna, sanarium, whirlpool, infrared cabin with coloured light therapy, solarium, massage showers, rest room under a starry sky, a range of massages (Shiatsu, Aurum Manus), cosmetics and footcare.
Mineral exhibition in the crystal cellar (esoteric counselling)
Gemstone garden with around 50 different minerals to admire and touch and for meditation
Hearty cuisine including vegetarian and fish dishes
Our specialities: apple strudel (world record for apple strudel baking)
NEW: All our rooms are named after gemstones and three rooms are furnished in Swiss pine. For your wellbeing!
Videos
04:02
The "Günster Waterfall" is as well in winter as in summer a wonderful event of natur. It is the highest of Styria
Tradition is very high in Krakaudorf. On Rosenmonday the "Faschingrenner" make noise to show, that the winter will go very soon, or to easter, when young people burn up the easerfire
There are very intresting churches and chapels to look at.
1. sunday of August there allways is a traditional celebration with the giant "Samson"!
Allgemeine Verfügbarkeit Hotel Gasthof Guniwirt
på begäran
tillgänglig
ej tillgängligt
Schifahren, Wandern, Relaxen in der Wellnessoase
Erbjudanden Vinter Hotel Gasthof Guniwirt
singelsemester / romantisk semester / paketerbjudande under Advent
3 Nätter: 04.12.2021 till 19.12.2021
Ein paar Tage zur Entspannung und Erholung- raus aus dem Weihnachtsstress Wohnen im schönen 'Zimmer mit Dusche, WC, Telefon, Radio und Sat-TV mit Halbpension, vitales Frühstücksbuffet,...
Priser
Nr. 1 Calcitroom (Double Room)
pro Person / pro Nacht
| Frühstück
0-4 Jahren - 100 % från 0,00 €
5-11 Jahren - 50 % från 21,00 €
12-14 Jahren - 30 % från 29,40 €
Ortstaxe
pro Person / pro Nacht
Nr. 3 AMBERROOM (Double Room)
pro Person / pro Nacht
| Frühstück
Ortstaxe
pro Person / pro Nacht
Nr. 1 ROSEQUARZROOM (Shared Room)
pro Person / pro Nacht
| Frühstück
0-4 Jahren - 100 % från 0,00 €
5-11 Jahren - 50 % från 22,00 €
12-14 Jahren - 30 % från 30,80 €
Ortstaxe
pro Person / pro Nacht
Nr. 5 CRYSTALOOM (Shared Room)
pro Person / pro Nacht
| Frühstück
0-4 Jahren - 100 % från 0,00 €
5-11 Jahren - 50 % från 21,00 €
12-14 Jahren - 30 % från 29,40 €
Ortstaxe
pro Person / pro Nacht
Nr. 6 CHALCEDONROOM (Shared Room)
pro Person / pro Nacht
| Frühstück
0-4 Jahren - 100 % från 0,00 €
5-11 Jahren - 50 % från 28,50 €
12-14 Jahren - 30 % från 39,90 €
Ortstaxe
pro Person / pro Nacht
Nr. 7 JASPERROOM (Shared Room)
pro Person / pro Nacht
| Frühstück
0-4 Jahren - 100 % från 0,00 €
5-11 Jahren - 50 % från 28,50 €
12-14 Jahren - 30 % från 39,90 €
Ortstaxe
pro Person / pro Nacht
Nr. 8 WOODENROOM (Shared Room)
pro Person / pro Nacht
| Frühstück
0-4 Jahren - 100 % från 0,00 €
5-11 Jahren - 50 % från 21,00 €
12-14 Jahren - 30 % från 29,40 €
Ortstaxe
pro Person / pro Nacht
Nr. 9 ACHATROOM (Shared Room)
pro Person / pro Nacht
| Frühstück
0-4 Jahren - 100 % från 0,00 €
5-11 Jahren - 50 % från 22,00 €
12-14 Jahren - 30 % från 30,80 €
Ortstaxe
pro Person / pro Nacht
Nr. 10 Amethystroom (Double Room)
pro Person / pro Nacht
| Frühstück
0-4 Jahren - 100 % från 0,00 €
5-11 Jahren - 50 % från 22,00 €
12-14 Jahren - 30 % från 30,80 €
Ortstaxe
pro Person / pro Nacht
Nr. 11 GRANATROOM (Double Room)
pro Person / pro Nacht
| Frühstück
Ortstaxe
pro Person / pro Nacht
Betalningsvarianter
Tänk på:
The prices are per person, per day
taxe € 1,90 per person, per day seperatly
animals (dog) € 8.-- per day
for singleroom € 8.-- more
Rum/Lägenheter
Betalningsvarianter

cash