Boenden
Hotel-Restaurant vitaler Landauerhof
- Schladming-Rohrmoos
Hotel-Restaurant vitaler...
8971 Rohrmoos-Untertal Schladming
© FG - LD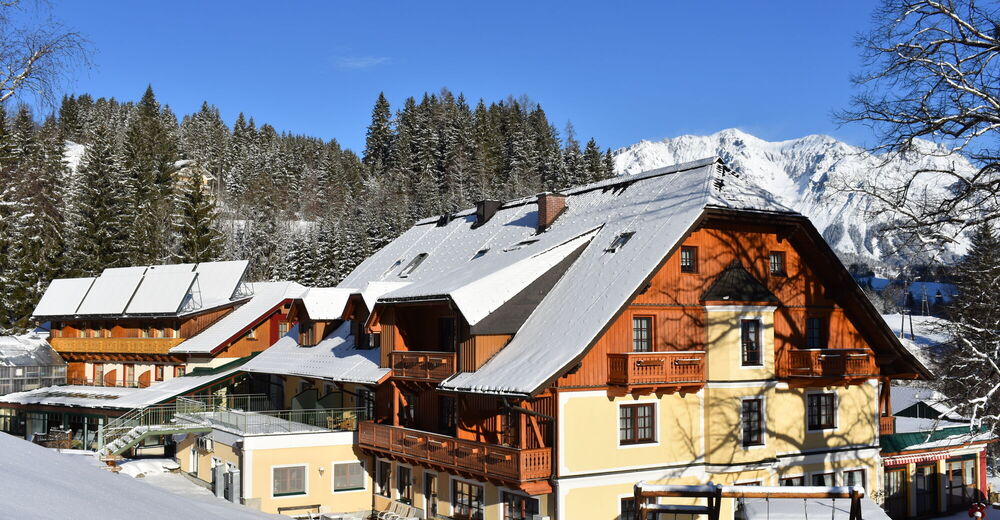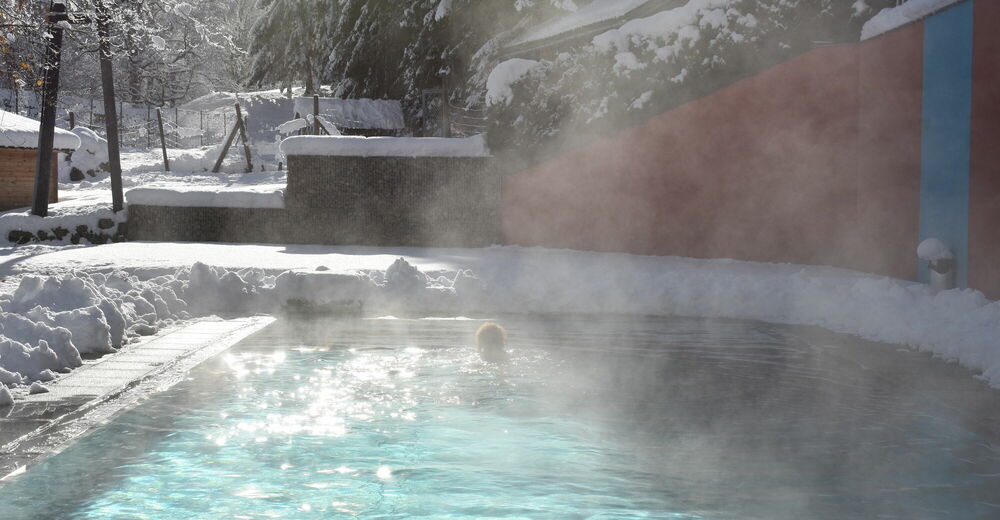 © FG - Graf Bruni
© (c) Florian Busch
Relax – Wellness – Sport and leisure holiday enjoyment in Hotel vitaler Landauerhof ****
The hotel is located in the district of Rohrmoos-Untertal. The Dachstein Mountains and the Klafferkessel - Planai, Hochwurzen are our local mountains.
From the seminar-holiday-sport-relax-holidayer over the freedom-loving child guest we are always gladly visited. A friendly service in a feel-good ambience is our priority, in order to care for the well-being of our guests.
Panorama pictures ticket.
Link to the current ski pass prices
Security and comfort at a **** level
Our rooms are furnished in modern, modern-Styrian style, homely and comfortable. We offer double rooms, single rooms, family rooms and suites.
Our offer in focus:
Dinner & breakfast included - HALF BOARD (HP), of course only rooms with breakfast can be booked.
Wellness area with saunas - heated all-season pool
massage and cosmetic offers
for long-term vacationers we offer studios with kitchenette and refrigerator - for families with baby we provide the kitchenette free of charge (depending on availability)
a cozy restaurant atmosphere and a beautifully set table awaits you.
Dinner from 18. 30 - 21 o'clock with choice menus, vegetarian dishes and international dishes, theme buffets, rich selection - selected non-alcoholic beverages, open beer from our Schladming city brewery, exquisite wines - The hotel complex enjoys a colourful play of light in the evening.
Lobby and hotel bar with pleasant background music will end your evening
nicely.
Our a la carte restaurant "Die Landalm" - rustic and traditional, opposite the hotel . Good Styrian hospitality for family celebrations, seminars, company events, weddings etc. from 10-150 people. Challenging mountain tours and easy hikes - walking trails through the Untertal valley along the Wilde Wasser theme trail lead right past our hotel.
Room sizes
Double room approx. 28 - 40 m²
Single room approx. 25 to 30 m²
Triple room - Quadruple room approx. 45 m² - hotel suites approx. 50 - 60 m² - family- or apartment suites approx. One room suites approx. 48 m² - Apartment 1 living-bedroom, 1 kitchen, 1 bedroom for 3-4 pers. 60 m² in our Chalet Hubertus
We are looking forward to your visit!
Your family Graf with team
Hotel bookings possible via portals
Hotel bookings directly through the hotel with a deposit or insurance cover.
Last minute - no down payment, we also allocate rooms with a single night - surcharge of € 4.- p. P.
We always put the latest offers on our homepage.
Tillgänglighet Hotel-Restaurant vitaler Landauerhof
på begäran
tillgänglig
ej tillgängligt
Your hotel in the mountains - Ski touring - skiing in the sun- Alpine sports
The Vitaler Landauerhof offers its guests a good hotel comfort, an excellent cuisine.
Wellness and SPA offer and massages. Pool - Tennis courts - Sunbathing lawns - Saunas - Outdoor area - Bathing robes. Rooms or apartments in a homely holiday living design.
Seminars * Sport * Relax-Wellness holiday * Massages - Treatments Guided hikes Hiking information - Plans on site.
*Winter - Ski tickets available at the hotel. Starting point of all hiking possibilities - Sommercard included in the hotel price. Alpine holiday area - pool - lots of open space
Erbjudanden Vinter Hotel-Restaurant vitaler Landauerhof
Erbjudanden Sommar Hotel-Restaurant vitaler Landauerhof
Seminarier och möten
1 Natt: 25.06.2021 till 01.01.2023 / 1 Natt: 28.08.2021 till 01.02.2023
Seminarpauschale ganzjährig buchbar - außer den Hauptferienzeiten August und Weihnachten Viel Freibereich für Seminaraufenthalte - Vollverpflegung inkl Pausen - Mittagessen. Seminbarräume mit...
välbefinnande / paketerbjudande för skidåkning / Vinterpaketerbjudande
7 Nätter: 27.11.2021 till 26.03.2022
7 nights in our halfboard accomodation 6-day-skipass 1 x relaxing massage 1 x massage or paraffin treatment 1 x waterbed massage or solarium Wellness-Spa-Area Ski bus stop right at the...
Priser
Double Room
pro Person / pro Nacht
Babybetten: Crib
max. 3 zulässig
+ 10,00 €
pro Antal / pro Natt
Haustiere: Dog
max. 3 zulässig
+ 15,00 €
pro Antal / pro Natt
Bärensuite (Family Room)
pro Person / pro Nacht
Babybetten: Crib
max. 3 zulässig
+ 10,00 €
pro Antal / pro Natt
Haustiere: Dog
max. 3 zulässig
+ 15,00 €
pro Antal / pro Natt
Chalet Hubertus ein ganzes Haus für mich (Holiday Home)
pro Person / pro Nacht
Babybetten: Crib
max. 3 zulässig
+ 10,00 €
pro Antal / pro Natt
Haustiere: Dog
max. 3 zulässig
+ 15,00 €
pro Antal / pro Natt
Bester Schlafkomfort (Shared Room)
pro Nacht
Babybetten: Crib
max. 3 zulässig
+ 10,00 €
pro Antal / pro Natt
Haustiere: Dog
max. 3 zulässig
+ 15,00 €
pro Antal / pro Natt
Betalningsvarianter
Cash, EC-card, Visa, Mastercard
Tänk på:
Autumn- Special: Room with breakfast € 70,- incl. Summercard and Wellness with heated pool.
Hotel tax: € 1,50 per person/day.
Short term for 1 - 2 nights € 4,00 (only in high season).
All Inclusive : Pool - Tennis courts - Children's playground - Sauna area - Wellness- All year pool- Bathrobes.
Children's rates- Valid with 2 full payers:
Summer: 0-3 years free; 4-5 years €15; 6-7 years € 30,--; 8-13 years € 45,--; Youth14 - 15 years € 55,--
Winter: 0-3years free! 4-5 years € 25,--; 6-7 years € 40,--; 8-13 years € 55,--; Youth 14-15 years € 65,--
Hiking maps and excursion information available in abundance at the hotel.
We are Schladming-Dachstein summer card partner .
The hotel is suitable for seminars - active holiday guests - sports enthusiasts - those seeking rest and relaxation - families - private guests.
We would like to offer you a good service with selected meals and a well-kept hotel complex.
Rum/Lägenheter
Betalningsvarianter

Cash, EC-card, Visa, Mastercard