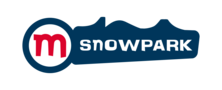 Mottolino Snowpark Livigno
Mottolino Snowpark Livigno
Mottolino Fun Mountain/ Livigno
© Steffen Vollert
© Steffen Vollert
© Steffen Volllert
© Steffen Vollert
© Teo Colombo
© Steffen Vollert
Mottolino Snowpark starts into the new season with plenty of highlights
Just a few weeks before, Mottolino Snowpark got crowned the "best snowpark" in Europe, and now the shape crew gives its best to keep this promise with lots of news for the season 18/19.
The L and XL line with several features like the all new triple kicker line can be put through its paces even before Christmas already. Every day the 24/7 working shape crew adds more obstacles, so there will be more than 60 features on the Easy, Medium, Large and Extra-Large Line to be destroyed.
There are already Freeski and Snowboard Teams from all over the world practicing on the BigAirBag. The new progressive training setup includes a rail setup, three takeoff options at the bag and a Quarter/Pipe/Hip special feature, which promises progress on another level.
Also, the event schedule has several highlights for the season 18/19.
For 4 days, the World Rookie Tour will rest from January 12 to 16, 2019 at Mottolino Fun Mountain. As if that wasn't enough, from March 23 - 30, 2019 there will be a FIS Europe Cup, where the best riders in Europe will ignite trick fireworks to collect valuable points for the overall victory.
Current information and updates will drop on @mottolinosnowpark and the Mottolino Fun Mountain Facebook page.
Hard Facts:
60+ Features & separate park lift
Lines from S-XL
New L & XL Triple Kicker Line
Airbag Kicker with identic "twin kicker"
World Rookie Tour January 12-16, 2019
FIS Europe Cup March 23- 30, 2019
---
Schnee- und Parkstatus
Leider keine aktuellen Parkinformationen vorhanden.
---
Mottolino Snowpark Livigno
Sjödjup

2453 m

Area

120.000m²

Lines

5

Area

A good adjective to describe Mottolino snowpark shapers team would be 'unstoppable': with 62 obstacles and a completely renewed position, the most Fun park of Europe make everyone's jaws drop. No half measures, unless we are talking about the wide range of possibilities which every freestyler, or newbie, can find in Livigno.

The bigger lines, L and XL, are still dedicated to the experts, but Mottolino thinks about all of its passionates: with the jibbing area important strengthening, everyone shall have fun on the lots of obstacles placed all around the snowpark! Just a few days ago Michaela Davis-Meehan, former World Rookie Champion, was back in Livigno from Australia to slide the G91 fighter-bomber, placed in the jibbing area to be stroked by the most temerarious riders.

A brand new Industry Jibbing Line, open from this week, is dedicated to medium-high level snowboarders and freeskiers. Mottolino chose to mark with stylish personality the street tricks with 15 obstacles inspired to the industry world, with metal and technology evocations. A few numbers for the most curious ones: two 6 m and a 9 m downindustry, two wallrides industry, one of which is 4 m, a 5 m flat industry, two double kinked (a 8 m flat-up-flat and a 7 m straight-right-straight), one 9 m donkey, a 3 m big tank and one 4,5 m tank. Completing the line there are a 5 m plastic tube, as well as a pole jam and a bonk ball. Moreover, to everyone who is approaching freestyle, the beginner line reserves plenty of surprises with a new location and brand new structures.

For those who love to feel the air under their feet, Mottolino's shapers have created 17 kickers from 1 to 20 meters, with their legendary touch, from S to XL lines. There is something to everyone's liking: from those who'd like to warm up and improve, to jumps ad hoc for the best pro athletes getting ready for worldwide contests.

Lines
---
Weitere Informationen
Schneeerzeugung

180 m³/Säsong

Schneekanonen

10

Link
Park Size

XXL

Total

65

Easy

17

Public

20

Pro

28
Park Designer

Nicola Meneghel

Head Shaper

Nicola Meneghel

Utvärdering
Utvärderingar
Meine Bewertung:
Webcams