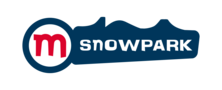 News/Blog
Mottolino Snowpark Livigno
---
2018-12-31, 09:53
Seit Weihnachten kann die neue L und XL 3er-Kickerline befahren werden. Das Highlight des diesjährigen Setups ist ein progressives Trainingssetup mit Rail-Combos, einer großen Airbag Landung mit 3 Takeoff-Optionen, einem identischen Kicker (zum Airbag Kicker) mit Schneelandung und einem...
---
2016-03-14, 09:42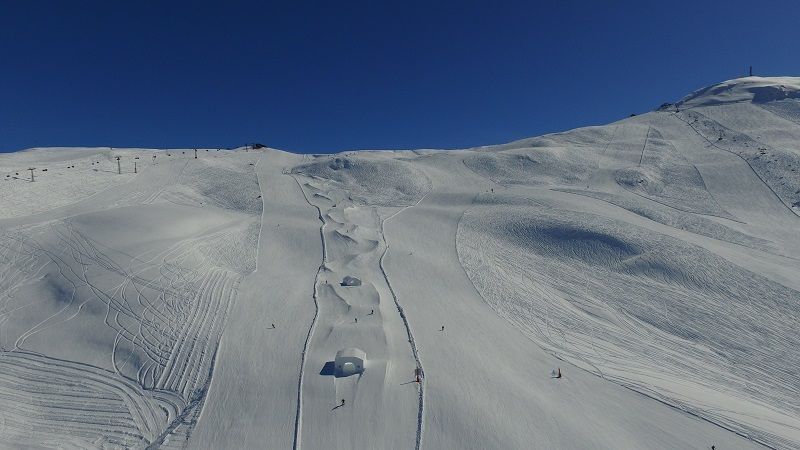 Der ersehnte Freeride Cross, der zu Beginn der Saison angekündigt wurde, ist endlich fertig! Der Schneefall in den vergangenen Monaten hat für perfekte Bedingungen gesorgt, der den Bau eines vielfältiges Kurses ermöglicht hat. Die Experten von Schneestern haben also ein richtiges Prachtstück...
---
2016-02-24, 08:20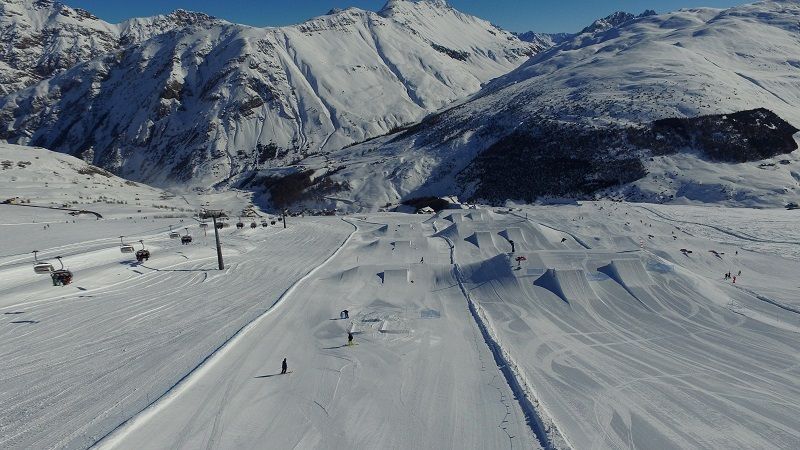 Thanks to the magical copious snowfalls characterising January and February, combined with the excellent shapers team's strenuous work, the ribbon cutting of a completely working snowpark is now taking place and all level riding will be satisfied again! A late winter bringing many complexities...
---
2015-12-11, 12:45
Erfreuliche News für alle Freestyle-Sportler: Der Mottolino Snowpark ist jetzt schon zugänglich mit mehreren Obstacles auf der Piste 'Trepalle' inklusive einer 6m Kids Down Box, einer 3m Flat Box, einem 10m Waterful Rail, einer 6m Down Tube und einem 6 m Flat Banana Slide. Laut...
---
2015-04-13, 15:38
Noch im Frühling dekorieren Schneeflocken Livigno und viele Freestyle-Sportler freuen sich über die traditionelle Gratis-Liftpass-Aktion. Vom 11. April bis 3. Mai ist es möglich Liftpässe für mehrere Tage kostenlos in den Unterkünften, die an der Aktion teilnehmen, zu ergattern. Es ist ein...
---
2015-03-31, 08:45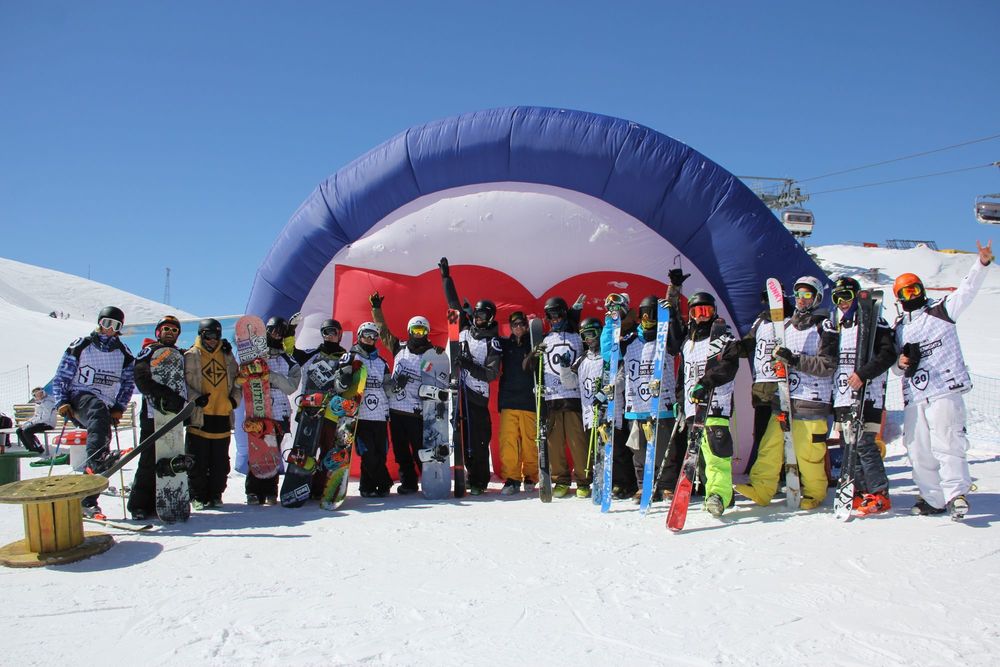 The most democratic among the wild card assignments ever, thanks to the Mottolino Open, the competition held last Saturday on the XL line of Mottolino snowpark. Participation was open to all those wished to show their athletic value and the outcome demonstrated that the freestyle in the Old...
---
2015-03-10, 16:28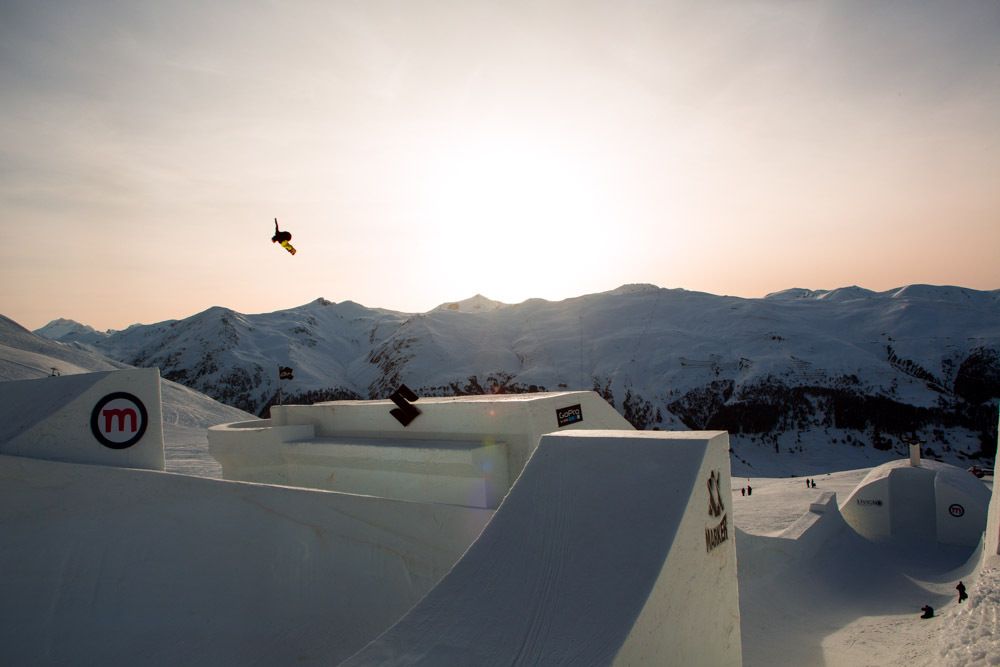 Less than 3 weeks to the quali that will select 3 snowboarders and 3 freeskiers who will access the Suzuki Nine Knights. For the first time the epic challenge is open to anyone who wants to try to become a knight: you just need to rock. Applying is easy: click on...
---
2015-01-16, 07:35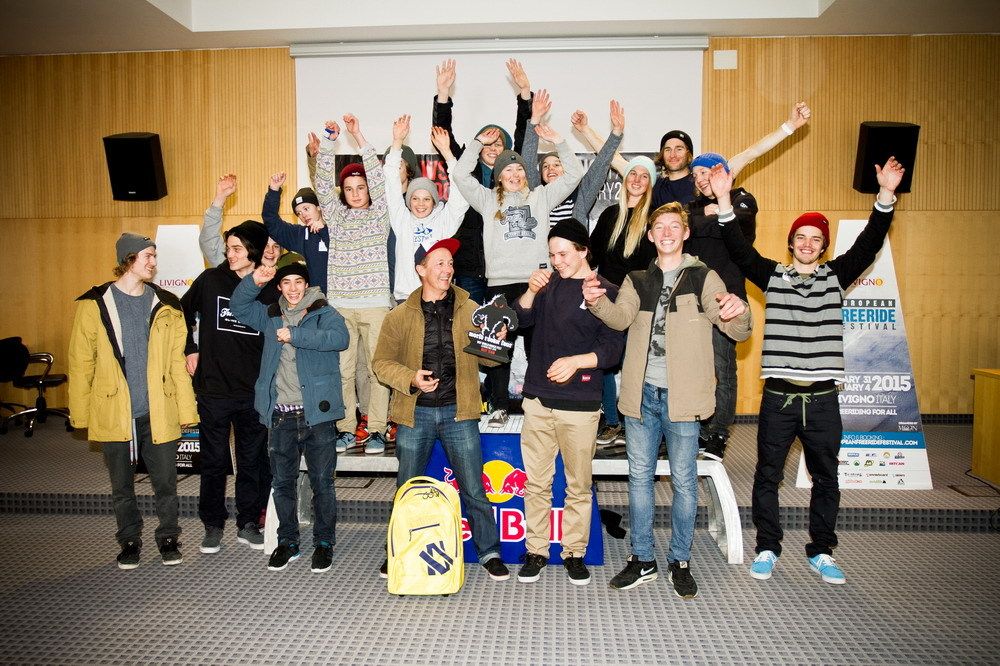 Livigno, Italy, 15 January 2015 Ten years now and the biggest edition ever: with 151 riders from 18 nations, divided into the 4 categories Rookie and Grom both Female and Male, Black Yeti's tenth birthday has been celebrated in the best possible way. After Norwegian team's nine consecutive...
---
2015-01-12, 11:24
Riders and pros from all over Europe, also this winter Mottolino gives good run for your money offering the only alpine snowpark with open obstacles of about 20 metres! The most important snowboard and freeski events are almost ready to start and highest-level riders such as Seppe Smits, Markus...
---
2012-12-11, 17:34
Due to unforeseen issues around the current event location, Performer and longtime event sponsor Burn Energy Drink have decided to cancel the Burn River Jump 2013. This will allow time to rethink the event format and whereabouts, for a stronger future event. Organizers and partners of the Burn...
---
2012-02-27, 10:49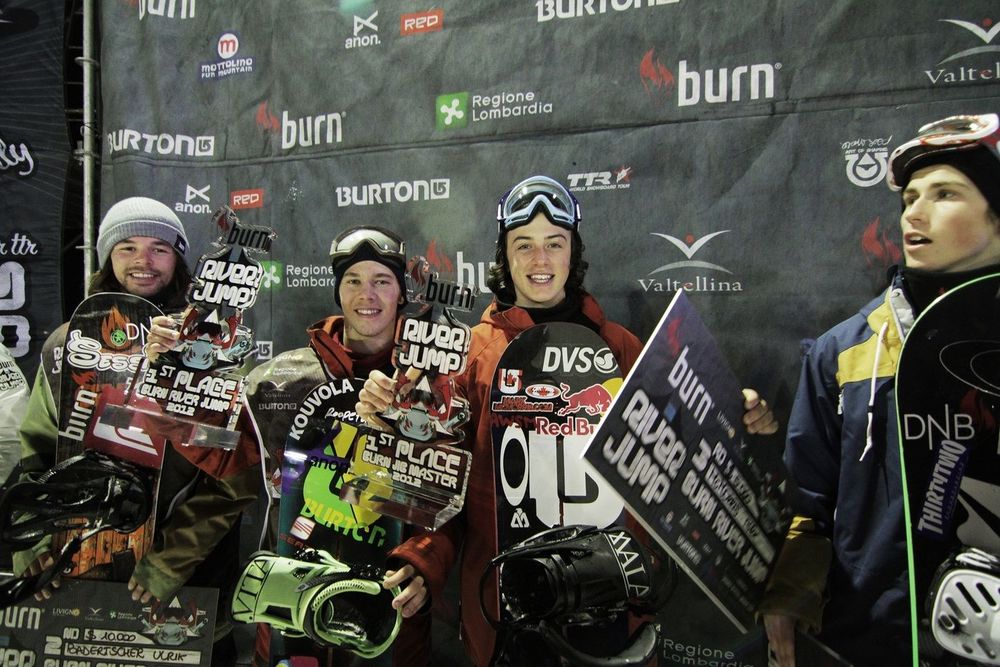 Thousands of spectators joined this unique event in the centre of the Italian winter sports resort Livigno. The Set-Up at the Mottolino Fun Mountain Area was in a perfect shape, right for creative snowboard action. 16 competitors from 8 countries, composed by riders out of the qualifications,...
---
2012-02-13, 12:34
It's in the middle of a strong winter, it's high season for the snowboard-pros. So the Burn River Jump, the only high level event of the TTR World Snowboard Tour in Italy, is proud to present 10 top names of the international snowboard scene. These riders are seeded into the final rounds due to...
---
2012-01-24, 09:43
The finals of this 3Star TTR slopestyle showcased massive tricks and tons of style in the Mottolino Swatch Snowpark, perfectly shaped despite of the lack of snow and the wind storms of the last weeks: nothing can stop Mottolino resort in Livigno when the Black Yeti squad is awaited. Results:...
---
2011-02-28, 15:34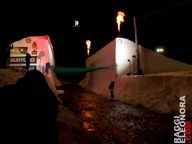 Der Norweger Ulrik Badertscher gewann das 5Star Burn Slopestyle Finale am Donnerstag im Swatch Mottolino Snowpark und sicherte sich damit 850 wertvolle TTR Weltranglistenpunkte, womit er auf Rang 14 im TTR World Tour Ranking aufsteigt. Der Schweizer Patrick Burgener landete auf den 2. Platz vor...
De mest populära snöparkerna
De mest populära skidorterna