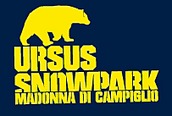 Ursus Snowpark
Madonna di Campiglio / Dolomiti di Brenta
The Ursus Snowpark exists since 2000 and its story is directly connected to the two local freestylers Alessio and Alberto Schiavon who apply through their ideas and commitment as the inventors of the snowpark. At that time, most of the snow park has been built by hand, but there was already a considerable freestyle offer and there have already been held internationally prestigious competitions such as the FIS World Championships 2001.
Today the park is operated by the cable cars Madonna di Campiglio sustainable and professional.
---
Schnee- und Parkstatus
Leider keine aktuellen Parkinformationen vorhanden.
SnövärdenTor, 16.03., 14:45
---
Ursus Snowpark
Sjödjup

2500 m

Längd

1.200 m

Area

50.000m²

Area

Today the Ursus Snowpark consist of three areas, with more than 8 acres of land and about 40 Freestyle obstacles like jumps, step-ups, step-downs, funboxes, spines, boxes and rails, and much more a boardercross. .... everything just built out of snow. Besides the snow falling from the sky, our "guns" guarantee the park at the annual season opening.

In the past ten years, the employees of the Ursus Snowpark worked with commitment and dedication to the needs and expectations of all guests and freestylers, and held up the quality standards and thus meet the expectations.

Earth-based elements

On Grostè earth works are not allowed, and so the obstacles are to be adapted to the terrain, but in turn requires a lot of snow to fill the grounds. The lines of the park are thus adapted to the terrain in its naturalness and the architecture is not always easy.

Elemente
---
Weitere Informationen
Park Size

XL

Total

40

Easy

Public

Pro
Park Designer

Alberto & Alessio Schiavon

Head Shaper

Luigi Pangrazzi
Utvärdering
Utvärderingar
Meine Bewertung:
Videor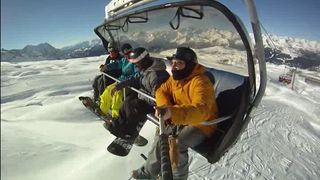 03:43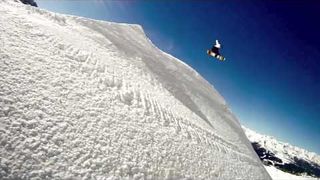 04:49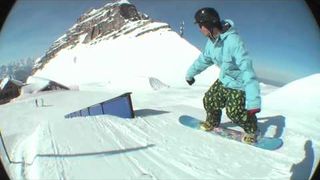 02:05
Webcams