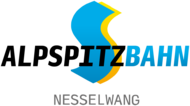 Alpspitz / Edelsberg
900 - 1.600m
The air health resort Nesselwang lies in the middle of impressive mountain scenery. The endearingly "Allgäu typical" place offers pure nature to discover and relax. Idyllic and central at the same time - that's what makes Nesselwang so unique. Here, holidays begin as soon as you arrive. Whether active hiking, relaxing by the lake or sporty cycling, hiking or running, here everyone can spend the most beautiful days of the year as they please.
Hiking
Thanks to Nesselwang's central location in the middle of the Allgäu, you can plan a new route every day. This makes your active holiday versatile and varied:
Impressive Alpine panorama from the Alpspitze, Nesselwang's local mountain.
Comfortable ascent with the Alpspitz cable car Nesselwang
Varied excursion and hiking offers from May to October with adventure excursions, bus trips and various themed hikes
Hiking trails on the mountain and in the valley, also for families
Other mountain railways in the vicinity
Numerous huts and alps
Discounts with advantage cards such as KÖNIGSCARD
Information and maps are available from the Nesselwang Tourist Information Office.
Cycling
Whether it's a leisurely family round or a challenging day tour, in the Allgäu there are themed cycle routes such as:
SCastle Park Cycling Tour
8-lakes circuit
Allgäu Cycle Tour
Lake Constance-Königsee Cycle Route
Information and maps are available from the Nesselwang Tourist Information Office.
Further active experiences:
Alpspitz cable car Nesselwang
Zipline AlpspitzKICK
All-year-round toboggan run AlpspitzCOASTER
Adventure pool Alpspitz-Bade-Center with sauna and wellness area
Archery and biathlon taster course at the Allgäu Trend Sports Centre
GE(h)ZEITEN contemplation trail
Nesselwang miniature golf course
Golfing at the Alpenseehof golf course
Florian" holiday programme for children and young people
Brewery tour with tasting and brewery museum
Easter egg museum
Local history museum "Beim Glaser"
Exhibition on the history of skiing in Nesselwang
High-ropes courses (Höllschlucht forest ropes course in Pfronten, Grüntensee climbing forest in Oy-Mittelberg)
Swimming fun in the many lakes in the area such as Attlesee, Kögelweiher, Grüntensee etc.
Visit to Ludwig II's royal castles (Neuschwanstein Castle & Hohenschwangau Castle)
And much more. just ask at the Tourist Information Nesselwang :)
---
---
Tips för fritiden Alpspitz / Edelsberg
---
Kontakt Alpspitz / Edelsberg
Tourist-Information Nesselwang
Hauptstraße 20, D-87484 Nesselwang
Telefon

Fax

Hemsida
E-Mail
Begäran und Beställning av broschyr Boende
Sjöar Alpspitz / Edelsberg
Järnvägar i bergsområden Sommardrift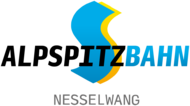 Hitta boende Alpspitz / Edelsberg
8 Hotels, Lägenheter för semester...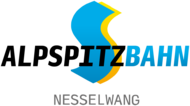 Leverantör av sportutrustning Alpspitz / Edelsberg
Erbjudanden und Paket Alpspitz / Edelsberg
Webbkameror