Boenden
Hotel Alpenrose
- Zauchensee
Hotel Alpenrose
5541 Altenmarkt - Zauchensee
© Hotel Alpenrose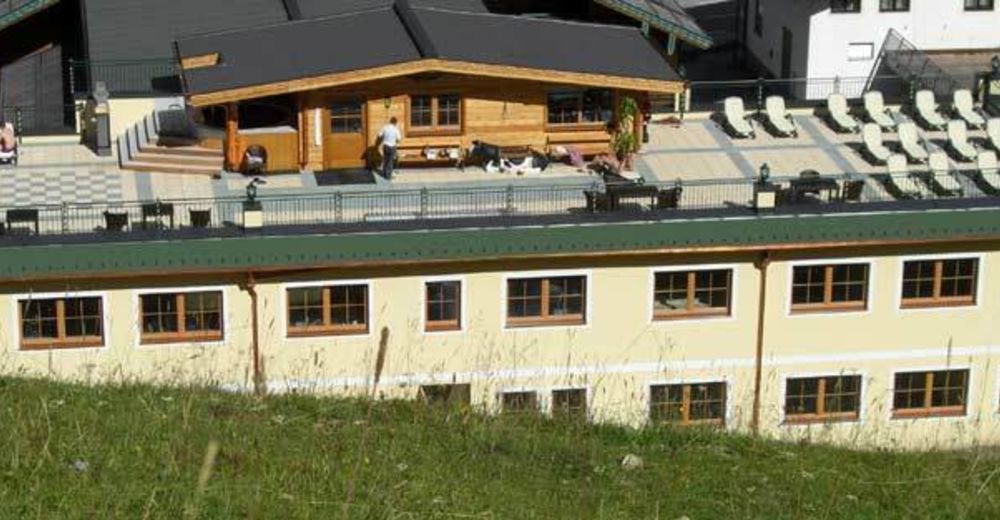 © Die Fotos d - www.guenterstandl.de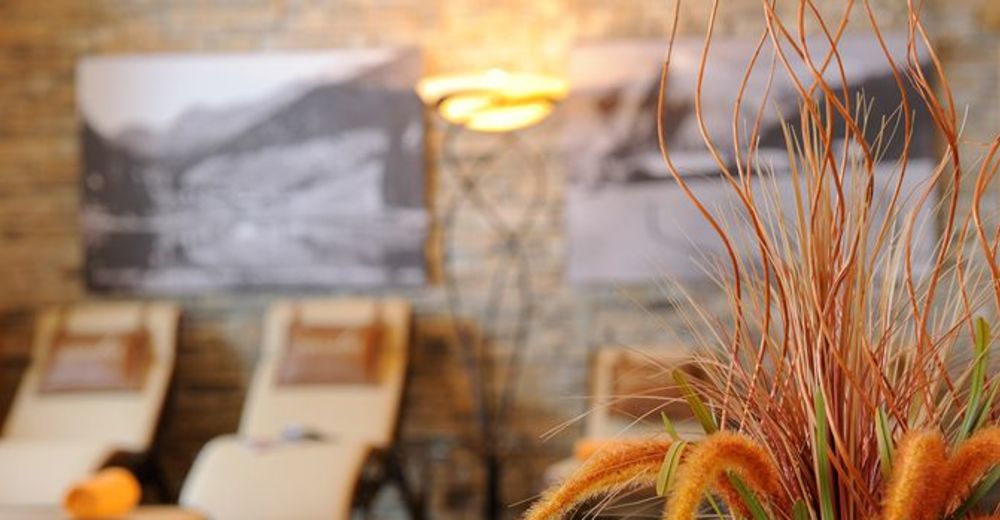 © Die Fotos d - www.guenterstandl.de
© Die Fotos d - www.guenterstandl.de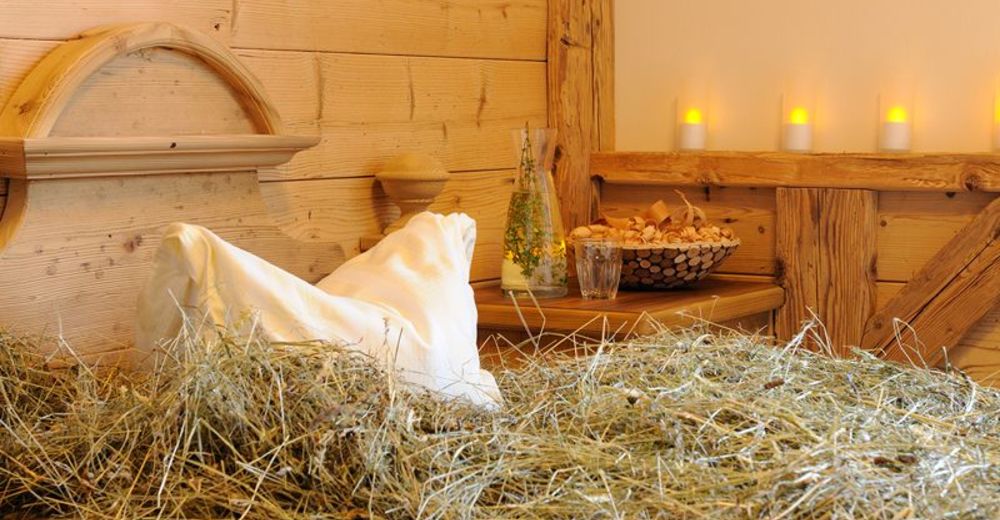 © Die Fotos d - www.guenterstandl.de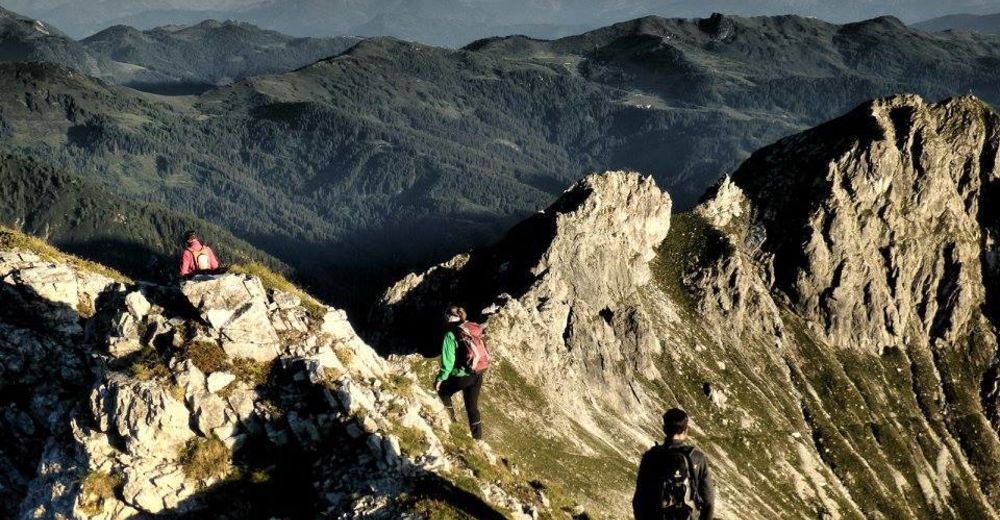 Hotell

98 Bäddar, 44 Rum

Familie Rettenwender

Zauchensee 24, 5541 Altenmarkt - Zauchensee
Welcome in Hotel Alpenrose in Zauchensee!
Enjoy a fantastic summer holiday in the alps. The diversity pf the animation program makes it easy to have a great time. The program is for children and adults. Each one will find the perfect activity.
You can expect sports, games and relaxation.
---
Alpenrose pamper package includes:
---
•Mountains directly in front of the door
•half board with lunch or packed lunch
•non alcoholic drinks during the meal times
•large breakfast buffet
•dinner with three dishes to choose
•Italian evening, Austrian or Salzburger menus
•K+K party - (traditional austrian pancake "kaiserschmarrn" + dumpling dessert)
•daily salad buffet, cheese buffet and dessert
•1000m² wellness area which you can use daily
•Garage parking (as available)
•Games room with table football, table tennis and air-hockey
•non smoking hotel
Hiking, mountain biking, climbing, soccer, beach volleyball, aerobic, Bodystyling, aquagym, relaxing-courses, self-defence, sailing, surfing, disco nights and more activities.
We are looking forward to you!
Videos
01:51
Allgemeine Verfügbarkeit Hotel Alpenrose
på begäran
tillgänglig
stängd
september 2020
KW
mån
tis
ons
tor
fre
lör
sön
1
2
3
4
5
6
7
8
9
10
11
12
13
14
15
16
17
18
19
20
21
22
23
24
25
26
27
28
29
30
oktober 2020
KW
mån
tis
ons
tor
fre
lör
sön
1
2
3
4
5
6
7
8
9
10
11
12
13
14
15
16
17
18
19
20
21
22
23
24
25
26
27
28
29
30
31
november 2020
KW
mån
tis
ons
tor
fre
lör
sön
1
2
3
4
5
6
7
8
9
10
11
12
13
14
15
16
17
18
19
20
21
22
23
24
25
26
27
28
29
30
maj 2021
KW
mån
tis
ons
tor
fre
lör
sön
1
2
3
4
5
6
7
8
9
10
11
12
13
14
15
16
17
18
19
20
21
22
23
24
25
26
27
28
29
30
31
Erbjudanden Vinter Hotel Alpenrose
Ski Start
03.12.2020 - 18.12.2020
Cozy room (Doppelzimmer)
pro Person / pro Nacht
| Halvpension
Ortstaxe
pro Person / pro Nacht
Comfort room (Mehrbettzimmer)
pro Person / pro Nacht
| Halvpension
Ortstaxe
pro Person / pro Nacht
Comfort room de luxe (Mehrbettzimmer)
pro Person / pro Nacht
| Halvpension
Ortstaxe
pro Person / pro Nacht
family room without a balcony (Familienzimmer)
pro Nacht
| Halvpension
Ortstaxe
pro Person / pro Nacht
Familynest (Familienzimmer)
pro Person / pro Nacht
| Halvpension
Ortstaxe
pro Person / pro Nacht
family suite (Suite)
pro Person / pro Nacht
| Halvpension
Ortstaxe
pro Person / pro Nacht
Weihnachten -Neujahr -Fasching
19.12.2020 - 25.12.2020 02.01.2021 - 08.01.2021 13.02.2021 - 19.02.2021
Cozy room (Doppelzimmer)
pro Person / pro Nacht
| Halvpension
Ortstaxe
pro Person / pro Nacht
Comfort room (Mehrbettzimmer)
pro Person / pro Nacht
| Halvpension
Ortstaxe
pro Person / pro Nacht
Comfort room de luxe (Mehrbettzimmer)
pro Person / pro Nacht
| Halvpension
Ortstaxe
pro Person / pro Nacht
family room without a balcony (Familienzimmer)
pro Nacht
| Halvpension
Ortstaxe
pro Person / pro Nacht
Familynest (Familienzimmer)
pro Person / pro Nacht
| Halvpension
Ortstaxe
pro Person / pro Nacht
family suite (Suite)
pro Person / pro Nacht
| Halvpension
Ortstaxe
pro Person / pro Nacht
Silvester
26.12.2020 - 01.01.2021
Cozy room (Doppelzimmer)
pro Person / pro Nacht
| Halvpension
Ortstaxe
pro Person / pro Nacht
Comfort room (Mehrbettzimmer)
pro Person / pro Nacht
| Halvpension
Ortstaxe
pro Person / pro Nacht
Comfort room de luxe (Mehrbettzimmer)
pro Person / pro Nacht
| Halvpension
Ortstaxe
pro Person / pro Nacht
family room without a balcony (Familienzimmer)
pro Nacht
| Halvpension
Ortstaxe
pro Person / pro Nacht
Familynest (Familienzimmer)
pro Person / pro Nacht
| Halvpension
Ortstaxe
pro Person / pro Nacht
family suite (Suite)
pro Person / pro Nacht
| Halvpension
Ortstaxe
pro Person / pro Nacht
Ski-Pulver
09.01.2021 - 29.01.2021
Cozy room (Doppelzimmer)
pro Person / pro Nacht
| Halvpension
Ortstaxe
pro Person / pro Nacht
Comfort room (Mehrbettzimmer)
pro Person / pro Nacht
| Halvpension
Ortstaxe
pro Person / pro Nacht
Comfort room de luxe (Mehrbettzimmer)
pro Person / pro Nacht
| Halvpension
Ortstaxe
pro Person / pro Nacht
family room without a balcony (Familienzimmer)
pro Nacht
| Halvpension
Ortstaxe
pro Person / pro Nacht
Familynest (Familienzimmer)
pro Person / pro Nacht
| Halvpension
Ortstaxe
pro Person / pro Nacht
family suite (Suite)
pro Person / pro Nacht
| Halvpension
Ortstaxe
pro Person / pro Nacht
Ski Classic
30.01.2021 - 12.02.2021 20.02.2021 - 26.02.2021
Cozy room (Doppelzimmer)
pro Person / pro Nacht
| Halvpension
Ortstaxe
pro Person / pro Nacht
Comfort room (Mehrbettzimmer)
pro Person / pro Nacht
| Halvpension
Ortstaxe
pro Person / pro Nacht
Comfort room de luxe (Mehrbettzimmer)
pro Person / pro Nacht
| Halvpension
Ortstaxe
pro Person / pro Nacht
family room without a balcony (Familienzimmer)
pro Nacht
| Halvpension
Ortstaxe
pro Person / pro Nacht
Familynest (Familienzimmer)
pro Person / pro Nacht
| Halvpension
Ortstaxe
pro Person / pro Nacht
family suite (Suite)
pro Person / pro Nacht
| Halvpension
Ortstaxe
pro Person / pro Nacht
Ski Firn / Ostern
27.02.2021 - 10.04.2021
Cozy room (Doppelzimmer)
pro Person / pro Nacht
| Halvpension
Ortstaxe
pro Person / pro Nacht
Comfort room (Mehrbettzimmer)
pro Person / pro Nacht
| Halvpension
Ortstaxe
pro Person / pro Nacht
Comfort room de luxe (Mehrbettzimmer)
pro Person / pro Nacht
| Halvpension
Ortstaxe
pro Person / pro Nacht
family room without a balcony (Familienzimmer)
pro Nacht
| Halvpension
Ortstaxe
pro Person / pro Nacht
Familynest (Familienzimmer)
pro Person / pro Nacht
| Halvpension
Ortstaxe
pro Person / pro Nacht
family suite (Suite)
pro Person / pro Nacht
| Halvpension
Ortstaxe
pro Person / pro Nacht
Preis auf Anfrage außerhalb der Saisonzeiten
Betalningsvarianter
Payment possible with:
Credit card Visa/Mastercard
ATM card
Cash
Tänk på:
Recreational facility
generous wellness furnished with:
•sauna sector
•indoor pool
•relaxing rooms
•outdoor whirlpool
•sun terrace
•fitness room
•solarium
•hydrojet
•and beauty & massage treatments
and a children´s room with table tennis, table football and air-hockey
good to know
•if you only book with breakfast we subtract -15€ per person per day
•a jeton for hydrojet or solarium costs € 6,-
•we are a non smoking hotel. you can smoke on the balcony or in a smoker corner in front of the entrance
the prices are specified in EURO including taxes. the local tax is counted separately with 1,50 per person per day (starting with 15 years)
Hotell

98 Bäddar, 44 Rum

Familie Rettenwender

Zauchensee 24, 5541 Altenmarkt - Zauchensee
Rum/Lägenheter
Betalningsvarianter

Payment possible with: Credit card Visa/Mastercard ATM card Cash