Boenden
Thermenwelt Hotel Pulverer
- Bad Kleinkirchheim
Thermenwelt Hotel Pulverer
© Thermenwelt Hotel Pulverer
© Gert Perauer
© Thermenwelt Hotel Pulverer
© Thermenwelt Hotel Pulverer
© Thermenwelt Hotel Pulverer
© Thermenwelt Hotel Pulverer
© Thermenwelt Hotel Pulverer
A warm welcome at Pulverers thermal world at Bad Kleinkirchheim!
A precious source - we have our own liquid gold: an in-house thermal spring of spa water. A source of additional minerals, a boost to your immune system, a way of invigorating the circulation and your limbs - or simply a delightful way to relax after a walk or a day in nature. 2.100 sq m soothing spa area & 8x16m thermal indoor pool (32 degrees) & 8mx12m thermal outdoor pool (27 degrees) & saunaworld (10 different types).
We will take your feelings to a new level of consciousness in our "Vitality Oasis". Pampering in the form of massages (classic, energetic or Asian) and cosmetic treatments using high quality products. Medical consultations with our spa physician Dr. Waidmann and physiotherapist Vladimir Nemcic, MA.
Enjoy great food to your heart's delight, courtesy of Pulverer's exquisite cuisine. Gourmet food, cooked with expertise and served with a light touch - from our own farm, from local woods and forests, from our cooks' herb garden and from our streams..
Many attractive package deals for SPA enjoyment, GOLFING pleasures, BIKING fun, MOUNTAIN & HIKING experiences, HEALTH and WELLNESS!
Videos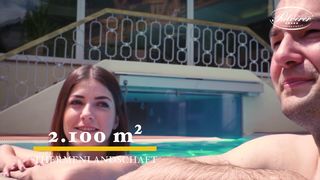 00:26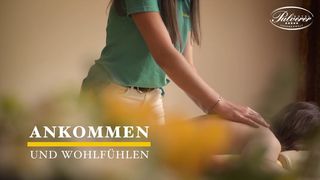 00:07
Tillgänglighet Thermenwelt Hotel Pulverer
på begäran
tillgänglig
ej tillgängligt
Erbjudanden Sommar Thermenwelt Hotel Pulverer
Erbjudanden Vinter Thermenwelt Hotel Pulverer
Priser
Ortstaxe
pro Person / pro Nacht
Betalningsvarianter
cash, Bankomat, Visa, Master, Eurocard, AMEX, Diners
Tänk på
Prices per person / day incl. Half-Board (in the evening 5-course-menu with daily buffet, afternoon snack and late riser breakfast included), excl. Local taxes and duties of € 2,60 per person and night; including use of the Thermel spring, 2,100 m² spa and adventure sauna area.
Children reductions in parents' room (2 full-paying guests) Children under 1 year 100%, 1-5 years 80%, 6-12 years 50%, 13-16 years 30%, over 17 years = 20%
Supplement for single occupancy in the room = 40%
Deduction for unused dinner = € 15, - per person per day, if the cancellation until 11.00 o'clock in the morning takes place.