Grossarler Hof
5611 Großarl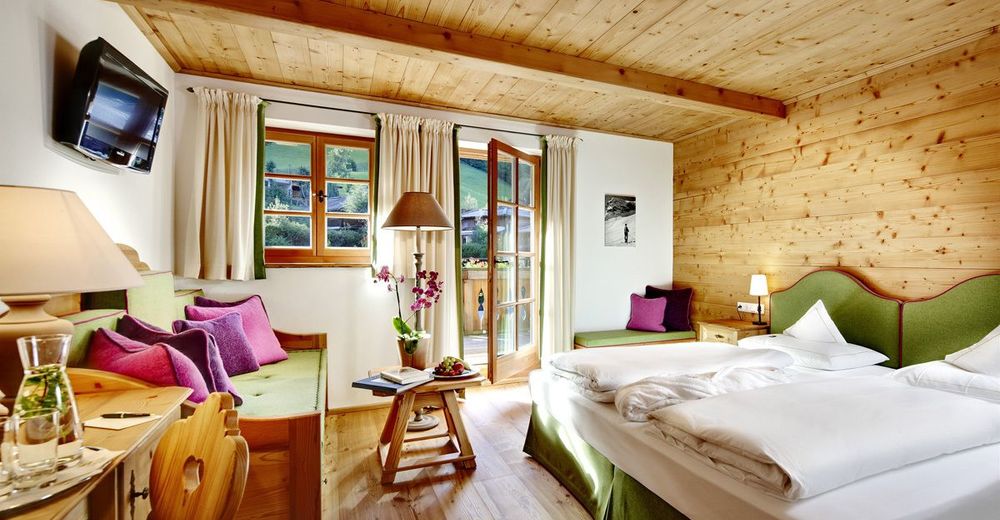 © GROSSARLER HOF - Michael Huber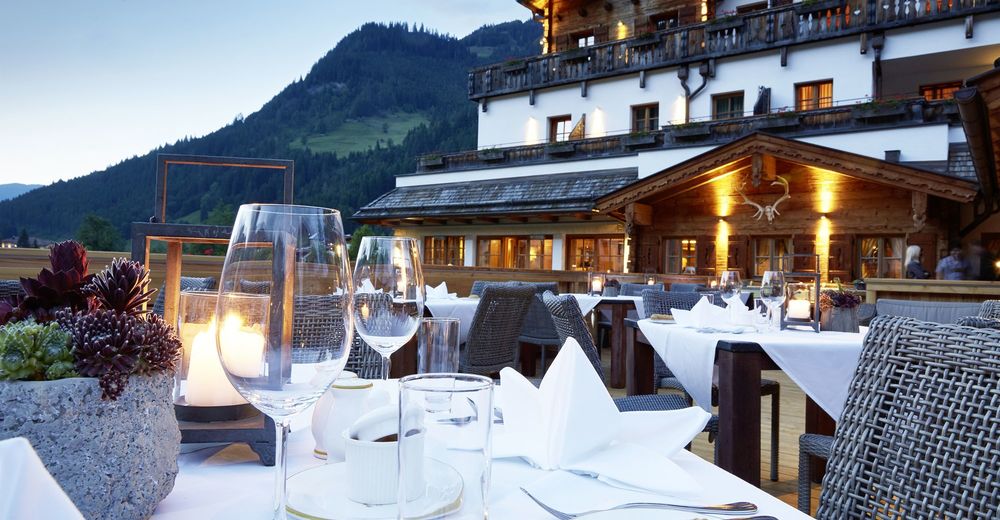 © michael huber I www.huber-fotografie.at - michael huber | www.huber-fotogr
© michael huber I www.huber-fotografie.at - michael huber | www.huber-fotogr
© michael huber I www.huber-fotografie.at - michael huber | www.huber-fotogr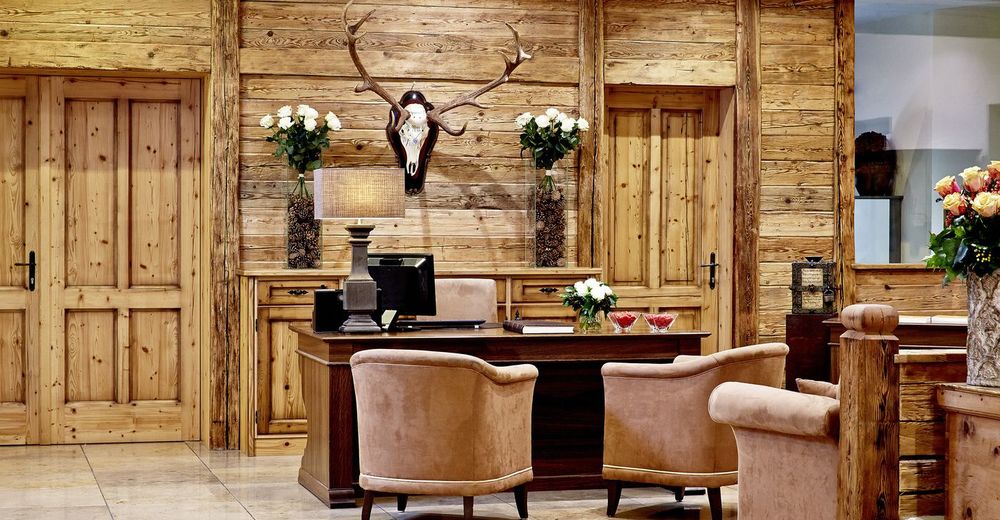 © michael huber I www.huber-fotografie.at - michael huber | www.huber-fotogr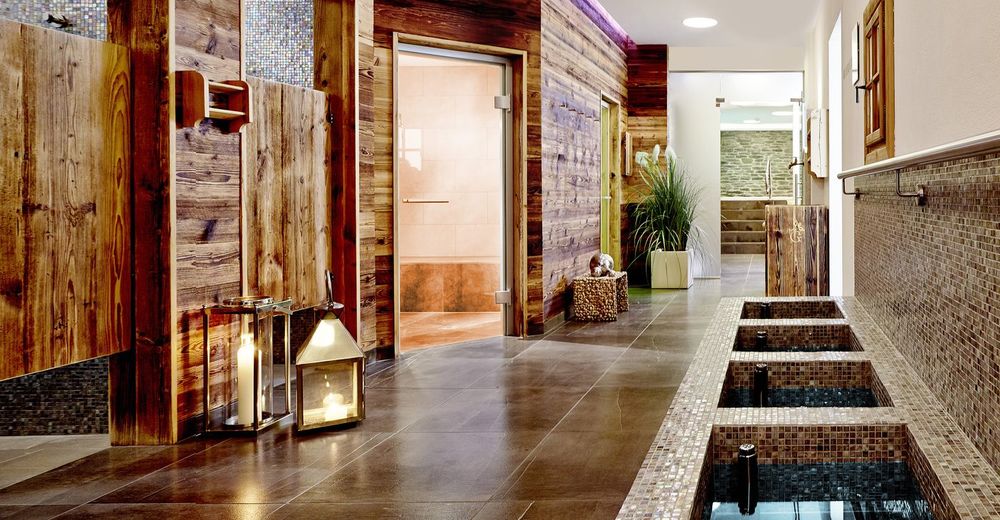 © michael huber I www.huber-fotografie.at - michael huber | www.huber-fotogr
© GROSSARLER HOF - Michael Huber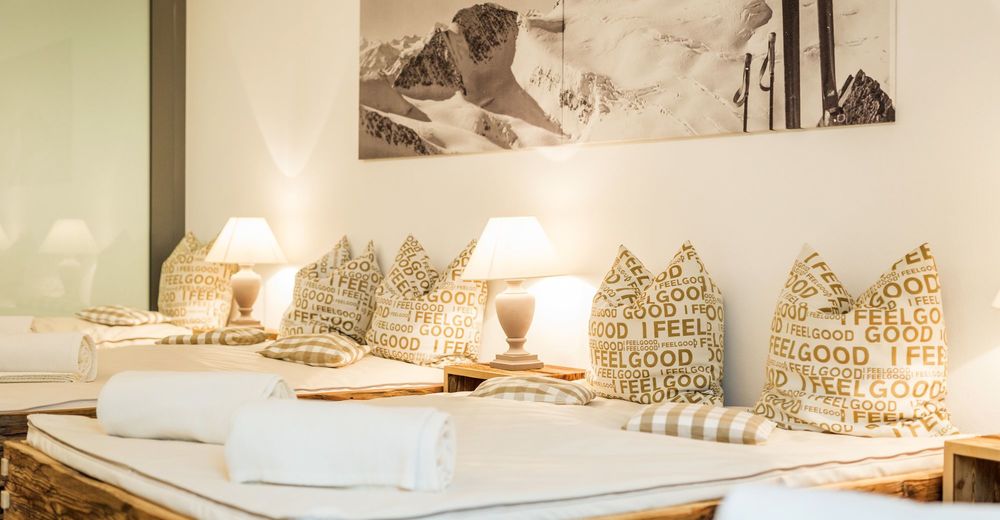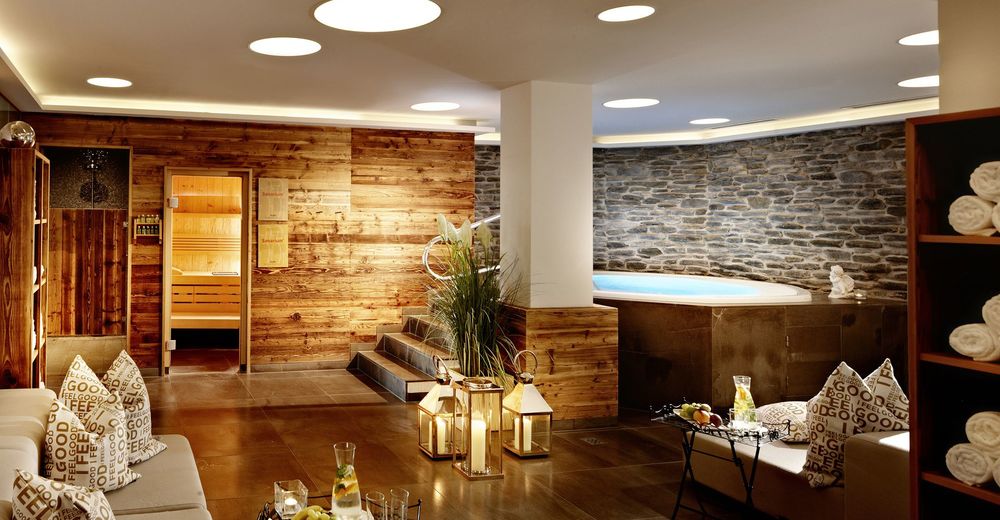 © Michael Huber | www.huber-fotografie.at - Michael Huber
Grossarler HOF - Tradition is in our nature
At 920m above sea level in the Grossarl valley in the Salzburger Land and around 70km south of Salzburg, the GROSSARLER HOF offers a sunny vantage point from which to admire the rushing Grossarler Ache. The pastures, forests and magical mountain scenery in the Valley of Alpine Meadows provide a sensational backdrop to your dream holiday – and the Hohe Tauern National Park is only a hop and a skip away. The GROSSARLER HOF is only a few metres from Grossarl's lower cable car terminus at the foot of the Grossarltal-Dorfgastein ski area, and offers guests direct access to Austria's largest ski network, 'ski amadé'.
The design of the family-run, chalet-style, 4-star superior GROSSARLER HOF hotel is uniquely characterised by contrasts and the attraction of opposites. The building's design successfully synthesises reclaimed timber and modern architecture, and all the materials express high quality and a deep sense of connectedness with the region. The restaurant's timber panelled walls and the romantic tiled stove convey pure comfort. The open fire, red leather and velvet in the lounge bar make it an inviting meeting place. Panoramic views of the majestic mountain scenery all around the hotel provide visual delights.
The 49 rooms and suites offer a perfect symbiosis of form and function. Intricate carpentry, the finest woven fabrics and original prints on linen canvas endow each room with its own charm and appeal. Guests find that they sleep particularly well as a result of the abundant use of solid timber, which helps achieve greater physical and mental balance.
The Salzburger Land – a universe of delicious indulgence
Enjoyment knows no boundary, nowhere more true than in the restaurants of the GROSSARLER HOF, where our chef Walter Viehhauser focuses on regional specialities – working closely with the Pongau enjoyment region – and with game and fish in highest demand. Culinary delights abound in our Alpine-elegant restaurant or the à la carte restaurant Jagastub'n where you find yourself transported back to an ambiance of old movies: linen tablecloths, gnarled chairs and benches, tiled stove and hunting trophies. This world of enjoyment is rounded off with our superbly assorted cellar – the wines are predominantly Austrian, complimented by rare vintages from the Bordeaux region. During our weekly wine tasting guests can expect exciting tasting sessions of first class wines from established growers and notable young vintners.
Erlenreich Relax & SPA
Sport & activity are never far away – the power of the mountains entices to go that extra mile. At the end of each day we offer blissful moments of repose in our Erlenreich Relax & SPA. Dedicated to the alder and – legend has it – exuding positive vibes, the close proximity to the trees helps relaxation and kindles the soul. Our very own treatments, Alpine cosmetics with the power of the Edelweiss & Alm and inspired relaxation practices promote a natural feel good factor. This is your time at the Erlenreich, use it to replenish your life energy!
Sanarium® 60°C, steam room, infrared sauna, Kneipp foot basins, indoor whirlpool,spacious Finnish sauna 90°C, Finnish ladies'sauna 90°C and year-round heated outdoor whirlpool with massage jet provide all-over regeneration. An equilibrium relaxation area with waterbeds including UV® light therapy & relax loungers as well as 2 additional lounger areas and an outdoor lounger area with mountain views are entirely dedicated to the harmony of body, mind and soul.
There is plenty on offer for outdoor sports enthusiasts. The GROSSARLER HOF is a great starting point for gorgeous Alpine walks at the foot of the Hohe Tauern mountain range. 250km of marked hiking trails lead past 40 farmed mountain pastures and into the depths of the Hohe Tauern National Park. There are many opportunities for our more sociable guests to explore the area in guided group walks and Nordic walking excursions. Mountaineering, mountain biking, cycling, rafting or climbing offer more action-packed options. Alpine golf allows guests to enjoy magnificent views as they tee off on a choice of eight different Alpine golf courses – all within an hour of GROSSARLER HOF. Last but not least, wildlife watching, hunting, shooting and fly-fishing are perfect activities for experiencing the region's diversity in harmony with nature. Neither is there any lack of cultural experiences and celebrations in the Grossarl valley: museums, nature trails, visitor attractions, fairs and festivals including the Autumn Festival, the Sheep Driving Festival and the Sheep Shearing & Farm Festival guarantee plenty of varied entertainment for young and old.
Rum/Lägenheter
Videos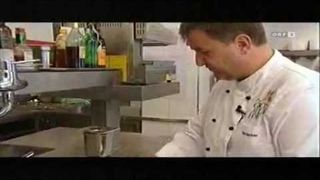 05:04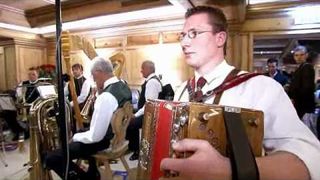 02:02
Allgemeine Verfügbarkeit Grossarler Hof
på begäran
ej tillgängligt
Priser
| Vinter | Huvudsäsong | Vor-/Nebensaison |
| --- | --- | --- |
| Övernattning | - | - |
| med frukost | - | - |
| Halvpension | 190 € till 279 € | 123 € till 257 € |
| All-inclusive | - | - |
| Sommar | Huvudsäsong | Vor-/Nebensaison |
| --- | --- | --- |
| Övernattning | - | - |
| med frukost | - | - |
| Halvpension | 128 € till 200 € | 128 € till 200 € |
| All-inclusive | - | - |
All prices are in Euros per person incl GROSSARLER HOF 'almost' full board, duties, taxes & fees.
Reductions for children in standard and superior rooms
When staying in their parents' room the following reduced rates apply for children – excludes ski pass:
From 0 to 3 years: free
From 4 to 10 years: 60%
From 11 to 15 years: 50%
Reductions for children in suites
When staying in their parents' room the following reduced rates apply for children – excludes ski pass:
From 0 to 3 years: free
From 4 to 10 years: 40 %
From 11 to 15 years: 30 %
The rate for a child sharing a standard or superior double room with an adult is discounted by 20%. Discounted child rates do not apply to suites.
Extra beds for adults are available on request and subject to a 30% discount.
Single occupancy in a double room is charged at 30% extra.
The cleaning charge for dogs is €19 per dog per day. Please refer to the dog rules on our website.
Your room is available from 3pm on the arrival date. Please vacate your room by 11am on the departure date.
Rum/Lägenheter
Betalningsvarianter

Bar, Maestro, Visa, MasterCard, American Express