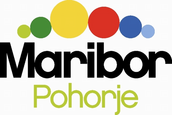 Maribor-Pohorje
340 - 1.230m
Maribor Pohorje - world of adventures!
On the far headland of the Alps, where the green Pohorje met up with the playful wine growing hills and the melancholy Pannonia, you find the unique bond between city and nature, culture and sports, as well as relaxation and a driving pulse. One encounters Maribor and Pohorje - a place, where man and nature are shaping a mosaic of different experiences.
Winter fun
The travel destination Maribor - Pohorje is characterized by the rich offer and the excellent conditions for numerous winter sports and leisure activities. In addition to high quality slopes for both beginners and experienced skiers there is also a ski slope for night skiing, a walking exercise terrain, a ski school and a kindergarden in the snow, a practice area for snowboarders, a rental of sports equipment and much more offered.
Wellness
The modern hotels offer a range of spa services, from saunas, massages, swimming pool with thermal water as well as fitness and yoga to special features, such as Alpine Wellness and the beneficial effects of the extraordinary energetic places in the immediate vicinity.
Recreational activities
With its extraordinary oxygen capacity and its pleasant climate provides
the green Pohorje a unique area both for relaxing and for adrenalin activities. Particularly suitable space for various forms of hiking, mountain biking and downhill riding, Nordic walking, horse riding, paragliding and other activities. However, adrenaline-seekers can choose between an alpine toboggan run, an adrenaline rush, an adrenaline toboggan run and a bike path for departures. All of this on your own or with a guide.
Sports
Together with the high quality urban sports infrastructure, the modern accommodation capacities and the corresponding sports training ground in nature, the possibility of carrying out all types of sports competitions and preparations of athletes.
In particular, skiers, football players, shooters, cyclists and athletes use the covered and other sports places, including the Olympic pool, sports halls, the ice rink, the football and athletics stadium, as well as the shooting range and feel also well on the Maribor Pohorje.
Source: www.slovenia.info/en/Turisti%C4%8Dne-destinacije/Maribor-Pohorje.htm?destinacije=178&lng=2&redirected=1
---
Tips för fritiden Maribor-Pohorje
---
Kontakt Maribor-Pohorje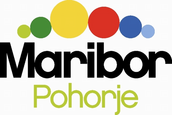 TIC Maribor
Partizanska c. 6a, SI-2000 Maribor
Telefon

Fax

Hemsida
E-Mail
Järnvägar i bergsområden Sommardrift
Webbkameror