Stubai's main village
Due to its proximity to the Stubai Glacier, Neustift is the best known and most visited village in the valley. The extensive municipal area of Neustift begins about 4 km behind Fulpmes and reaches deep into the glacier regions in the Unterberg and Oberbergtal valleys. The highest point, at 3,505 m, is the Zuckerhütl, situated directly on the national border with Italy in the main ridge of the Stubai Alps.
In terms of area, the municipality is the second largest in Tyrol after Sölden and the third largest in Austria.
The districts are called Neustift-Dorf, Scheibe, Kampl, Neder, Milders, Schaller, Krößbach, Gasteig, Volderau, Falbeson, Ranalt, Mutterberg and Oberbergtal.
In harmony with nature
The centre of the community is the traditional skiing and mountaineering village of Neustift, dominated by the mighty village church. It spreads out on the scree of the Bachertal valley. The view, which is best enjoyed from the heights on the left side of the valley, is extensive. At the bottom of the valley you can see the mighty Pfaffengruppe, flanked by the Mair and Brennerspitze peaks. To the south, the limestone towers of the Elfer and Zwölferspitze, which serve as mighty sundials for the people of Neustift, rise up on a high primary rock base.
Looking out of the valley, you can see, among other things, the beautifully shaped mountains of the Serleskamm. The view stretches as far as Hochnißl near Schwaz in the Lower Inn Valley. Near Neder, the romantic Pinnistal valley with its wonderful alpine pastures flows in from the south. At the Pinnisjoch (2,369 m), in the midst of a magnificent mountain landscape, lies the well-known Innsbrucker Hütte. The Habicht (3,277 m), one of the most beautiful mountains in the country, towers mightily in the west.
The surrounding peaks are breathtaking. Directly in the village, the 11-person cable cars take hikers, climbers, bikers and paragliders to magnificent heights.
This is also the starting point of the 120 km long Stubai High Trail and the Franz Senn Trail, named after the famous "glacier priest" Franz Senn. Franz Senn also found his final resting place in Neustift, which can be visited at the cemetery.
Neustift, located at the back of the Stubaital, attracts its visitors with a variety of nature trails and adventure hiking paths. Here, nature lovers can reach beautiful areas and flower-rich regions by means of the cable car.
At the foot of the Stubai Glacier
Neustift has been a well-known and popular winter sports resort for years. The Stubai Glacier, the largest glacier skiing area in Austria, and the skiing area on the Elfer with its 8-seater gondola lift and its T-bar lifts are particularly popular.
Neustift Special
100% snow guarantee from October to June on the Stubai Glacier, Tyrol's longest natural toboggan run on the Elfer, Austria's highest mountain restaurant, the "Jochdohle", on the Stubai Glacier.
---
---
Tips för fritiden Neustift im Stubaital
---
Kontakt Neustift im Stubaital
Tourismusverband Stubai Tirol
Stubaitalhaus, Dorf 3, A-6167 Neustift im Stubaital
Telefon

Fax

Hemsida
E-Mail
Begäran und Beställning av broschyr Boende
---
Kontakt Järnvägar i bergsområden
Stubaier Gletscherbahn
Mutterberg 2, A-6167 Neustift im Stubaital
Telefon

Fax
Järnvägar i bergsområden Sommardrift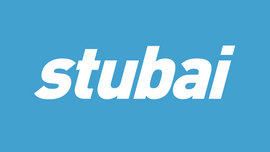 Boende Neustift im Stubaital
171 Hotels, Lägenheter för semester...
264 Erbjudanden und Paket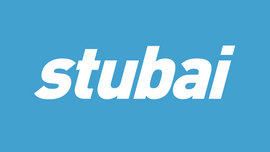 Leverantör av sportutrustning Neustift im Stubaital
Erbjudanden und Paket Neustift im Stubaital
Händelser
26.01. - 28.01. dagligen

03.02.

14.02. - 15.02. dagligen
Webbkameror