Sportanbieter
Wander/Bergsportausrüster & Bikeverleih Intersport STURM Lofer
Wander/Bergsportausrüster &...
Lofer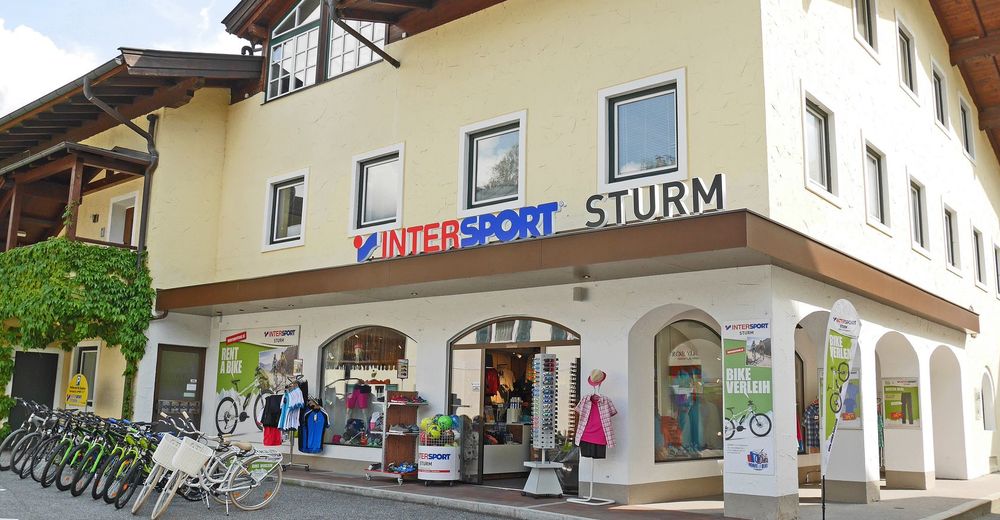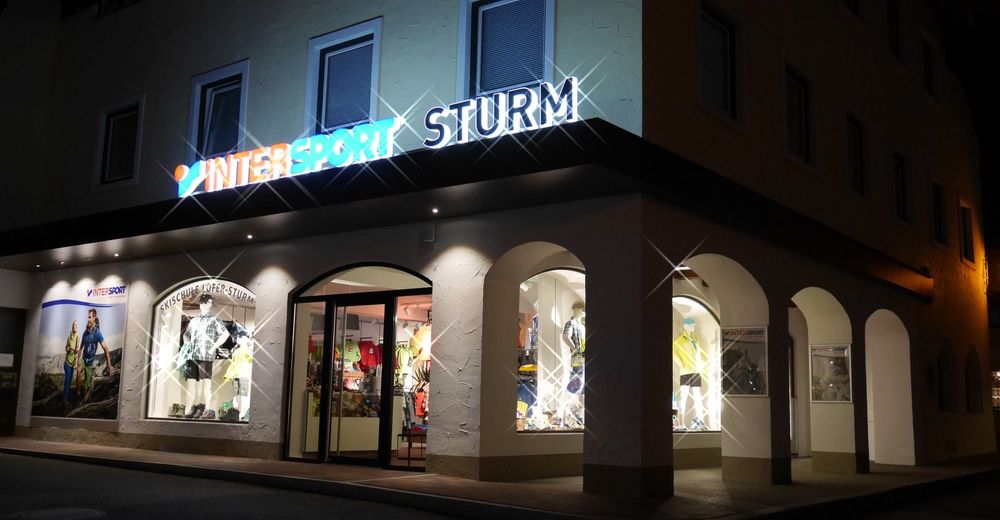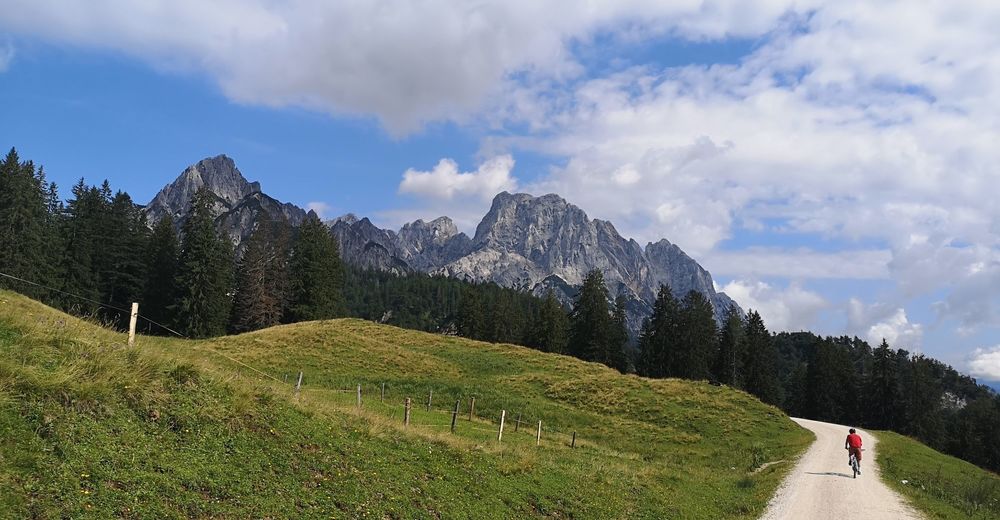 Intersport Lofer Sturm
Lofer 15, 5090 Lofer
Cykeluthyrning / Elcykel uthyrning / Hiking and climbing shop /
Säsong
01.05.2021 - 01.12.2021
Öppettider
08:30 - 18:00

Öffnungszeiten:
Mo-Fr. 08:30 -12:00 Uhr und 14:30 - 18:00 Uhr
Sa 08:30 - 12:00 Uhr
www.sport-lofer.com
In your summer holiday, Intersport Sturm offers you everything ...
you need for a perfect vacation in the Salzburger Saalach Valley
Bike rental E-Bikes, E-Mountainbikes, E-Fullys, Trekkingbikes, bike trailer and a lot more)
Rental for Via-Ferrata-Set
Special Clothing for Hiking and Outdoors
Outdoor- and Hikingshoes
Runningshoes
Backpacks and Trekkingpoles
Climbingequipment
swimsuits and trunks
Camping equipment
Buying sports goods is a matter of trust and best counselling is needed for that! The experts at Intersport Sturm will be happy to help you finding the right equipment for you!
Opening times in the main season:
Monday- Friday 08:30 - 18:00
Saturday 08:30 - 17:00
Opening times in the low season:
Monday- Friday 08:30 - 12:00 and 14:30 - 18:00
Saturday 08:30 - 12:00
BIKE RENTAL!!
To explore the beautiful Salzburger Saalachtal and the amazing mountain scenery, the bike rental at Intersport Sturm has the perfect bikes for you! Wheather you like to cruise around in the valley with our trekking bikes (and E-Trekkingbikes) or you like to scale the mountains with our E-Mountainbikes, come around to the Bike Rental at Intersport Sturm and we find the best bike for you. And also for your kids we have E-Bikes, child seats, trailer, helmets and much more to rent!!
The Salzburger Saalachtal in summertime - a paradise for endless summer activities
Around 'Almenwelt Lofer' there is much to do and see in summer time. Exciting tours with the bicycle, wonderful nature hikes or spontaneous trips with the family- the Salzburger Saalachtal offers something for everyone's needs.
Adventure Hike !
Starting from Loderbichl, along the waterfall up to the Loferer Alm with various stations.
The adventurers will be rewarded with a unique mountain scenery and culinary highlights in the mountain restaurants. All summer long there are special offers for boundless holiday fun!
Adress:
Intersport Sturm
Nr. 15
5090 Lofer
Tel.: 0043 6588 72911
Info@sport-lofer.com
www.sport-lofer.com
---
---
We are also your partner in wintersports
For your winterholidays you get everything you need in our Shop located right next to the gondola station. We have everything under one roof: Skischool, Bobo Kidsclub, Skirental, Skidepot and an Intersport Shop. And also a Café/Bar with a wonderful terrace that creates a pleasant atmosphere for a nice winterholiday.
Skischool, Shop & Skirental
Skischool Sturm Lofer & Intersport Sturm Lofer
Nr. 176
5090 Lofer
Tel. 0043 (0) 6588 7326
Info@sturm-ski.com
www.sturm-ski.com
---
Spend an unforgettable holiday in the Salzburger Saalachtal
Send us your bergfex request if you need anything for your activities
... or stop by in our shop once you get here
Here you get all the necessary information for your bike- and hikingtours and we will help you to get the right equipment
Kind regards from Lofer - Wolfgang und Christoph Sturm and the Intersport Sturm Team
Intersport Lofer Sturm
Lofer 15, 5090 Lofer
Cykeluthyrning / Elcykel uthyrning / Hiking and climbing shop /
Säsong
01.05.2021 - 01.12.2021
Öppettider
08:30 - 18:00

Öffnungszeiten:
Mo-Fr. 08:30 -12:00 Uhr und 14:30 - 18:00 Uhr
Sa 08:30 - 12:00 Uhr
www.sport-lofer.com