Boenden
Hotel Appart Peter
- Sölden
Hotel Appart Peter
6450 Sölden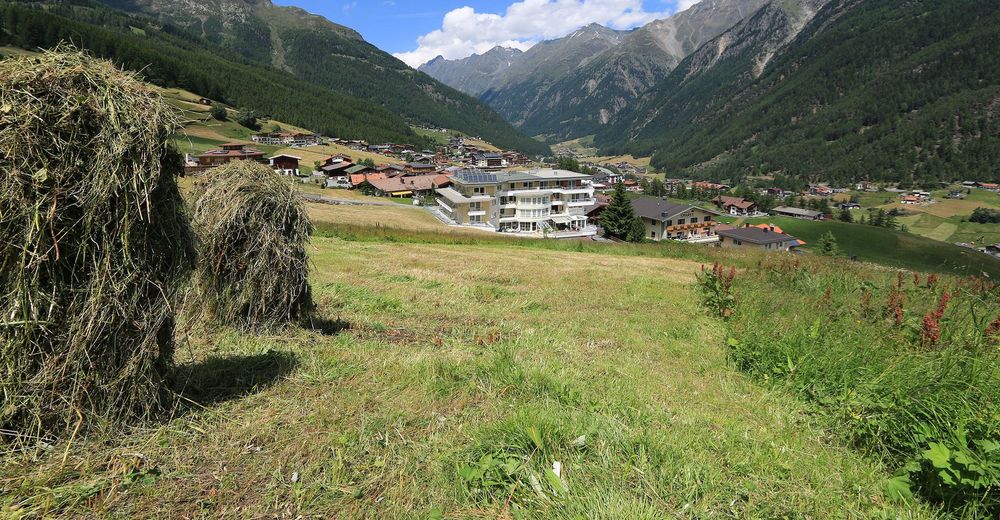 BMPhotography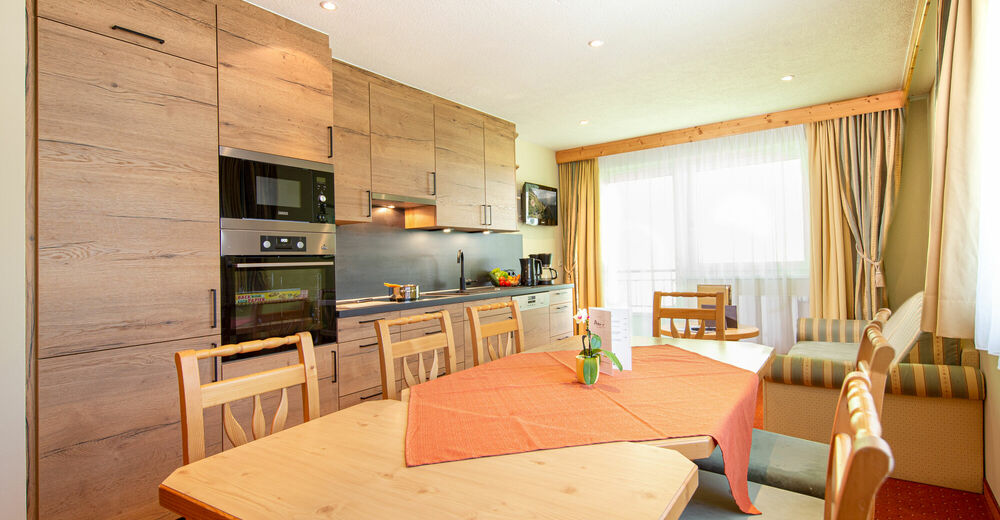 BMPhotography
© Falkner Georg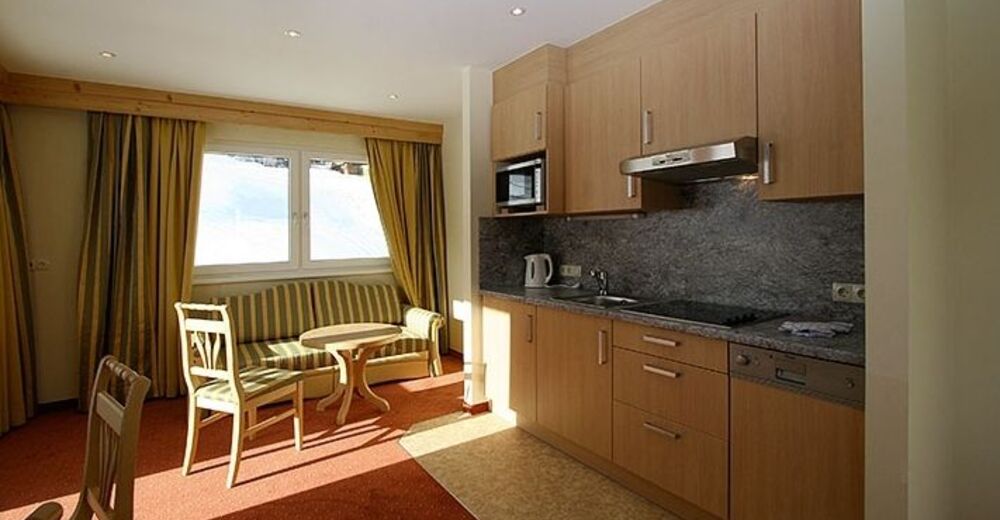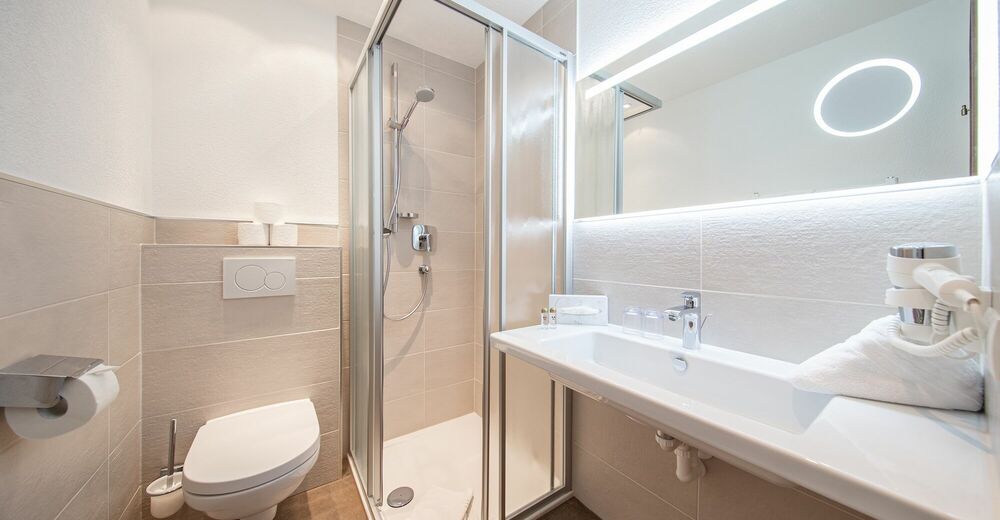 BMPhotography
Welcome to the brand new 120 Hotel Appart Peter in Sölden - Ötztal
Location:
_The Hotel Appart Peter_enjoys a unique, central location_just a stone's throw away from the Gaislachkogel ski area and cable lift,_making it a haven for all ski fans.
The unbeatable location of our hotel at the foot of the ski area, just 50 m from the slopes, ski school and practice lift
Enjoy an easy start to your days on the pistes, leaving and collecting your skis right at the front door.
Luxury Facilities:
Cosy, welcoming and comfortable, our rooms embrace a pleasant atmosphere, ensuring your stay is filled with_luxury and comfort_.
We have a range of different-sized apartments on offer.
Apartment 2 for 6 pax, approx.100 m²
3 bedrooms with double bed, TV, Internet, living/dining area,
3 bathrooms with shower and WC, kitchen
Apartment 5 for 6 - 7 pax, approx 85m²
3 double rooms with shower/WC, TV, living area with south-facing terrace and kitchen.
Apartment 6 for 4 pax, approx.55m²
Kitchen: 2-hotplate hob, fridge, dishwasher, living/sleeping area with shower/WC
Double room with shower/WC
Apartment 8 for 6 pax approx. 90m²
Kitchen, living/dining area with cosy lounge area, 2 bathrooms with bath and WC, 3 bedrooms with double bed
Apartment 9 for 4 - 5 pax approx. 65m²
2 double rooms with shower/WC, TV, internet connection, vestibule/living room, kitchen, cloakroom
New from autumn 2008:
Wholesome breakfast buffet, room service, fresh bread roll service, small hotel bar for enjoying a drink, 4-course dinner menu available on request.
Ski rental, heated ski boot room
Wellness:
The new wellness facilities on offer at Hotel Appart Peter
1. Infrared cabin
2. Aromatic steam room
3. Bio sauna
4. Finnish sauna
5. Tyrolean alpine spring (refreshing spring)
6. Relaxation area
7. Water beds
We look forward to welcoming you to Hotel Appart Peter in Sölden
The Grüner family
Reservation enquiries in German or English please!
Rum/Lägenheter
Allgemeine Verfügbarkeit Hotel Appart Peter
Erbjudanden Sommar Hotel Appart Peter
aktiv semester / paketerbjudande för skidåkning / minisemester
2 Nätter: 15.10.2021 till 18.12.2021 / 3 Nätter: 15.10.2021 till 18.12.2021 / 4 Nätter: 15.10.2021 till 18.12.2021
Wohlfühl Zimmer und Appartment für 2 Personen inklusive Wellness oase
paketerbjudande för skidåkning / Sportveckor / Vinterpaketerbjudande
2 Nätter: 08.01.2022 till 02.05.2022 / 2 Nätter: 08.01.2022 till 02.05.2022
Erbjudanden Vinter Hotel Appart Peter
aktiv semester / paketerbjudande för skidåkning / minisemester
2 Nätter: 15.10.2021 till 18.12.2021 / 3 Nätter: 15.10.2021 till 18.12.2021 / 4 Nätter: 15.10.2021 till 18.12.2021
Wohlfühl Zimmer und Appartment für 2 Personen inklusive Wellness oase
paketerbjudande för skidåkning / Sportveckor / Vinterpaketerbjudande
2 Nätter: 08.01.2022 till 02.05.2022 / 2 Nätter: 08.01.2022 till 02.05.2022
Priser
| Vinter | Huvudsäsong | Vor-/Nebensaison |
| --- | --- | --- |
| Övernattning | 130 € till 720 € | 100 € till 520 € |
| med frukost | - | - |
| Halvpension | - | - |
| All-inclusive | - | - |
| Sommar | Huvudsäsong | Vor-/Nebensaison |
| --- | --- | --- |
| Övernattning | 50 € till 160 € | 40 € till 130 € |
| med frukost | - | - |
| Halvpension | - | - |
| All-inclusive | - | - |
Ytterligare information
Appartement/Ferienwohnung
+ 15,00 €
pro Person / pro Aufenthalt
Ortstaxe
pro Person / pro Nacht
Babybetten
max. 2 zulässig
+ 10,00 €
pro Antal / pro Natt
Appartement/Ferienwohnung
+ 15,00 €
pro Person / pro Aufenthalt
Ortstaxe
pro Person / pro Nacht
Babybetten
max. 2 zulässig
+ 10,00 €
pro Antal / pro Natt
+ 15,00 €
pro Person / pro Aufenthalt
Ortstaxe
pro Person / pro Nacht
Babybetten
max. 2 zulässig
+ 10,00 €
pro Antal / pro Natt
Appartement/Ferienwohnung
+ 15,00 €
pro Person / pro Aufenthalt
Ortstaxe
pro Person / pro Nacht
Babybetten
max. 2 zulässig
+ 10,00 €
pro Antal / pro Natt
Vitalfrühstücksbuffet 10 € pro Person
4 gang Abendmenü 16 € pro Person
Rum/Lägenheter
Betalningsvarianter

Bar, Überweisung, VISA, Mastercard oder EC-Karte