Boenden
Berghotel Lämmerhof
- Sankt Martin am Tennengebirge
Berghotel Lämmerhof
5522 St. Martin am Tennengebirge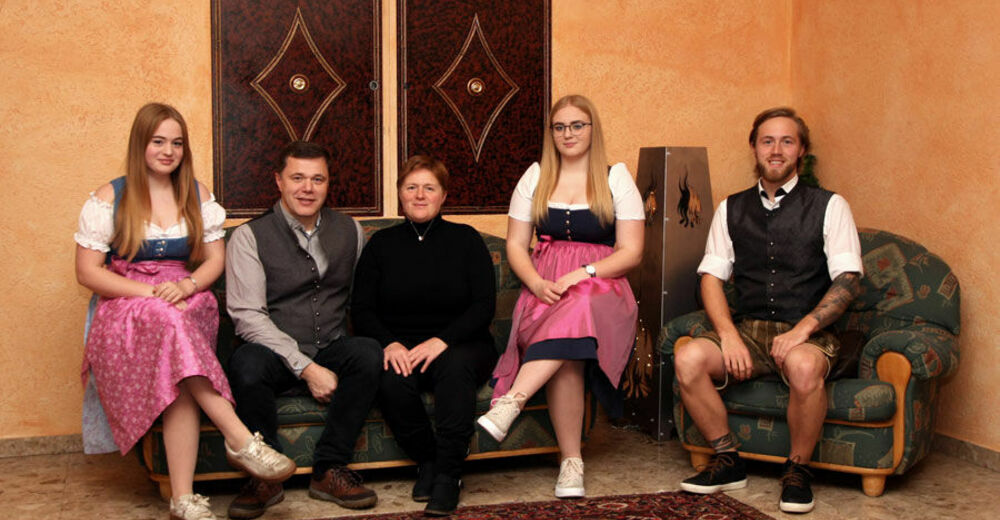 © Berghotel Lämmerhof
© Berghotel Lämmerhof
© Berghotel Lämmerhof - Peter Z. - Peter ZYLAJEW Alt-Huerth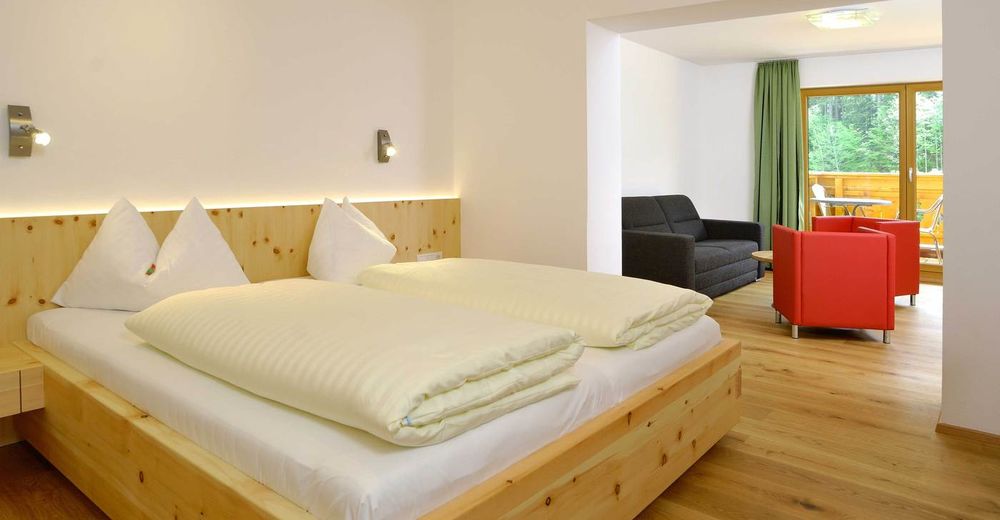 © Foto Lebesmühlbacher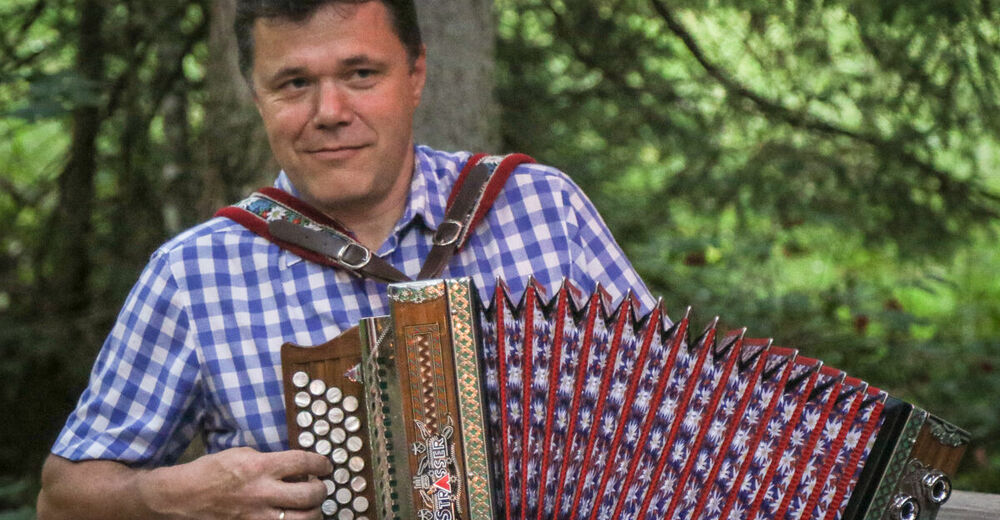 © Berghotel Lämmerhof - Peter Z. - Peter ZYLAJEW Alt-Huerth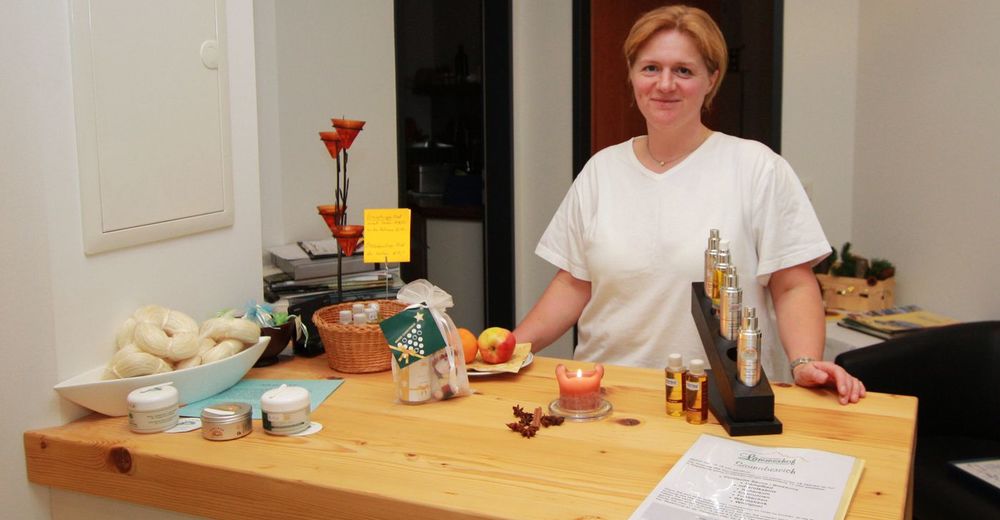 © Berghotel Lämmerhof
© Berghotel Lämmerhof
© Foto Lebesmühlbacher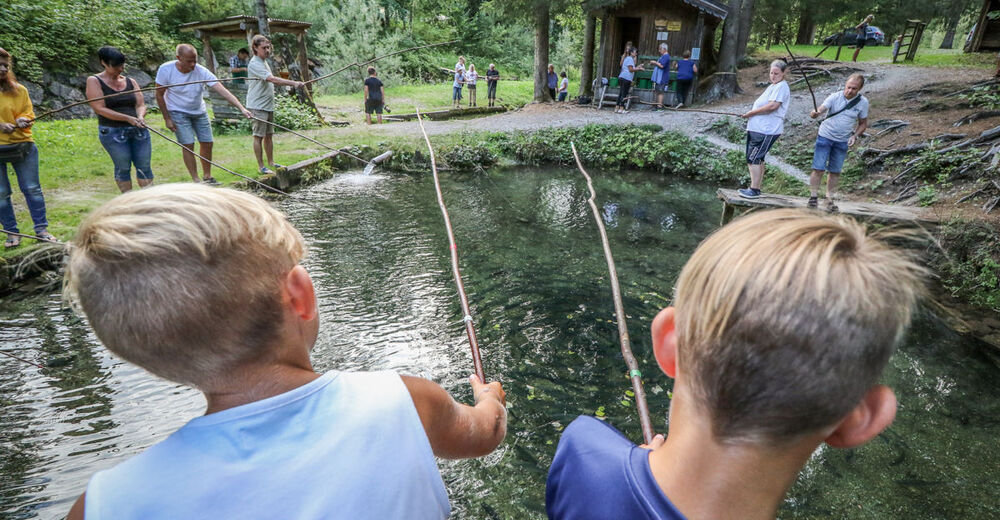 © Berghotel Lämmerhof - Peter Z. - Peter ZYLAJEW Alt-Huerth
Berghotel Lämmerhof - Summer Holidays in the Mountains
Summer holidays directly in the mountains!
Our hotel offers rooms and suites with balconies in a picturesque location at 920 metres above sea level in St. Martin in the Lammertal Valley, surrounded by the Tennengebirge and Dachstein Mountains.
The Lämmerhof's restaurant serves traditional Austrian cuisine. Wi-Fi access and parking are available free of charge.
In summer, a big sunbathing lawn can be found right in front of the hotel. It features deck chairs, sunshades, a children's playground, and a covered outdoor pool.
The valley Lammertal is well known for its hiking routes. Both, the the comfortable hikers, as well as the real "mountain climbers" will find the right challenge.
Sportful and active holidays with children
Farm wih animals
Fishing pond with weekly catch and grill evening (thursday)
Weekly guided nordic-walking, hikes and mountain bike tours
E-Bike rental in the hotel
Big lawn (no sreets or traffic nearby)
Relaxing lawn in front of the hotel with playground (sandbox, swing, slide etc.)
Childrens playing room
3 alpine cottages accessible directly from the hotel (40 minutes to 2 hours)
We offer:
rooms, family rooms and suites with shower or tube and toilet, TV and balcony
apartments for 2 to 4 persons
a vacation house for up to 11 persons (110qm)
Wellness & Relax
At the Berghotel Lämmerhof you will find a cosy spa area with sauna, steam bath, infrared cabin, foot bath, ice fountain and Jacuzzi with view on the Gosaukamm mountains with the famous Bischofsmütze.
Massages & spa treatments can be booked in Anita's Pamper Parlour!
Videos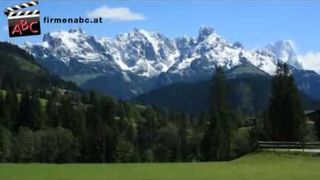 01:18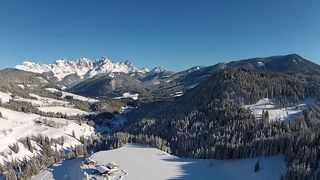 00:48
Tillgänglighet Berghotel Lämmerhof
på begäran
tillgänglig
ej tillgängligt
stängd
november 2021
KW
mån
tis
ons
tor
fre
lör
sön
1
2
3
4
5
6
7
8
9
10
11
12
13
14
15
16
17
18
19
20
21
22
23
24
25
26
27
28
29
30
april 2022
KW
mån
tis
ons
tor
fre
lör
sön
1
2
3
4
5
6
7
8
9
10
11
12
13
14
15
16
17
18
19
20
21
22
23
24
25
26
27
28
29
30
juli 2022
KW
mån
tis
ons
tor
fre
lör
sön
1
2
3
4
5
6
7
8
9
10
11
12
13
14
15
16
17
18
19
20
21
22
23
24
25
26
27
28
29
30
31
augusti 2022
KW
mån
tis
ons
tor
fre
lör
sön
1
2
3
4
5
6
7
8
9
10
11
12
13
14
15
16
17
18
19
20
21
22
23
24
25
26
27
28
29
30
31
september 2022
KW
mån
tis
ons
tor
fre
lör
sön
1
2
3
4
5
6
7
8
9
10
11
12
13
14
15
16
17
18
19
20
21
22
23
24
25
26
27
28
29
30
oktober 2022
KW
mån
tis
ons
tor
fre
lör
sön
1
2
3
4
5
6
7
8
9
10
11
12
13
14
15
16
17
18
19
20
21
22
23
24
25
26
27
28
29
30
31
november 2022
KW
mån
tis
ons
tor
fre
lör
sön
1
2
3
4
5
6
7
8
9
10
11
12
13
14
15
16
17
18
19
20
21
22
23
24
25
26
27
28
29
30
Erbjudanden Sommar Berghotel Lämmerhof
Erbjudanden Vinter Berghotel Lämmerhof
Priser
Lammertal (Doppelzimmer)
pro Person / pro Nacht
| Halvpension
Haustiere
max. 2 zulässig
+ 9,00 €
pro Antal / pro Natt
Bischofsmütze (Suite)
pro Person / pro Nacht
| Halvpension
Haustiere
max. 2 zulässig
+ 9,00 €
pro Antal / pro Natt
Betalningsvarianter
Cash, Maestro, Mastercard, VISA,
Tänk på:
Dogs allowed Euro 9,00 per day (without food)
Garage place Euro 9,00 per day
Free parking places in front of the hotel
Rum/Lägenheter
Betalningsvarianter

Cash, Maestro, Mastercard, VISA,
Webcams