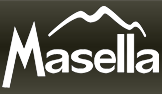 Skidområde

Masella / Alp 2500

1.606 - 2.509m
SnövärdenIgår, 10:29
Ambient estable amb temperatures normals per l'època o lleugerament més altes i núvols que entranyinen el sol - Connexió oberta només pels titulars d'Abonaments d'Alp 2500 i esquiadors amb promocions d'Alp 2500 pendents de consumir - Connexió oberta amb retorn a La Molina només pel Telecabina - Pista de Dues Estacions Superior oberta només fins a la pista negra de la Pala Directa - Horari dels remuntadors de 9,15 a 16,00 h - Us desitgem un bon dia d'esquí i de surf de neu!
Connexio Masella + La Molina: Oberta
Liftar
Öppettider Vinter
Säsong

02.12.2022 -

Betrieb

09:15 - 16:45
Weekends & Holidays: 9.00h to 17.00h
Weekdays: 9.15h to 16.45h
Night Skiing:
Thursday: 18.00 to 20.00 h
Saturday and holidays: 18.30 to 21.30 h
Pister
Nybörjare

i.u.

lätt

38,1 km (33)

medel

26,6 km (23)

svår

9,3 km (9)

totalt

74 km
Skidområde
The ski resort Masella is located in the Catalan Pyrenees in the region of Gerona.
The La Masella Ski Resort is located in the countryside of Cerdanya and offers with its highest peak - the La Tossa d'Alp with 2.536 m - a spectacular vantage point and ski mountain.
The skiresort Masella is connected to the skiresort La Molina through the Alp 2500 project. So it is now possible to use both ski areas, without having to switch off your ski or snowboard. This makes the project Spain's largest ski resort with a total of 27 lifts and over 130 kilometers of pistes available.
By night Masella Nocturno gives the possibility to ride 10 km of illuminated slopes, 7 lifts are opened.
The ski area Masella has one of the largest artificial snow installations throughout Spain. There is also a ski and snowboard school of high quality.
In addition, a lot of restaurants and cafés according to the size of the ski area can be found in the villages and in the ski resort. In the resort Masella there is also a full range of infrastructure with shops, hotels, nursery for children, etc.
Kontakt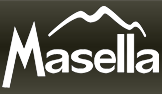 Snötelefon

Homepage
Förfrågningar