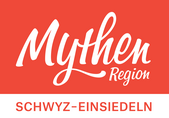 Mythenregion
573 - 1.898m
Mythical region - in the heart of Switzerland.
Discover the sunny side of the Schwyz Pre-Alps and leave your everyday life behind. Enjoy the sun and the breathtaking alpine panorama on the terraces of our popular mountain restaurants.
Panoramic hiking
Our panoramic hiking trails await you: for experienced hikers, the ascent of the Gross Mythen, around the Mythen and the Schwyzer Panoramaweg. Those who prefer a more leisurely pace will prefer the Rotenflue circular trail.
Nature, close
Rare orchids, wild bees, chamois and marmots: discover the natural diversity of our pre-alpine paradise up close - on a guided hike with the gamekeeper or forester.
Food & Sleep
Treat yourself to a brunch or lunch with Schwyz specialities. Even non-hikers are welcome, as the Gipfelstubli at the mountain station of the Rotenfluebahn is accessible without barriers. From ski huts to mountain hotels, the Mythen region offers several accommodations with original Swiss hospitality.
Recreation tips
Hiking, biking, relaxing, enjoying. You can find all this on the homepage www.mythenregion.ch.
---
Tips för fritiden Mythenregion
---
Kontakt Mythenregion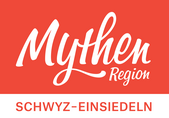 Mythenregion
Rickenbachstrasse 163, CH-6432 Rickenbach
Telefon

Hemsida
E-Mail
Begäran und Beställning av broschyr Boende
---
Kontakt Järnvägar i bergsområden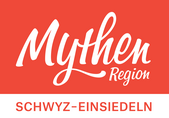 Mythenregion
Rickenbachstrasse 163, CH-6432 Rickenbach
Telefon
Regioner Erlebnisregion Mythen
Järnvägar i bergsområden Sommardrift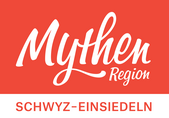 Hitta boende Mythenregion
1 Hotels, Lägenheter för semester...
Händelser
19.05. - 29.09. dagligen

27.05. - 22.10. dagligen

01.10. - 30.11. dagligen
Webbkameror