The city Popovača experienced remarkable economic progress in the short time of its existence and also became an interesting tourist destination.
The Moslavina Wine Routes offer tasting of some of the most famous autochthonous wines with emphasis on "Škrlet" and, upon prior notification, traditional local gastronomic specialties. In this sense, there are already known wineries Miklaužić, Trdenic, Prpić, Florijanović, Restaurant August, OPG Sambolek, Moslavačka klet in Volodera.
The largest city or national tourist, cultural and economic event Voloderska Jesen, has been held since 1967. The festival marks the beginning of the vintage in the region. Various cultural events take place in all other districts of the city Popovača.
In the vicinity of Moslavina, with the ruins of the medieval fortresses, the hiking and biking trails, a riding school in Volodro, the archaeological site Ciglenica in Osekovo, tourists will find a wide range of recreational activities.
Very valuable sacral objects can be found in Volodera, Popovača, Osekovo, Upper Jeleni and a wooden chapel from 1718 in Donja Gracenica.
Famous castles and shrines of the noble family Erdödy, as well as the neuropsychiatric hospital "Dr. Ivan Barbot".
Stružec, Osekovo, Potok and Donja Gracenica are the borderlands of the Lonjsko polje Nature Park - the largest protected wetland not only in Croatia but in the entire Danube region.
---
Kontakt
Popovača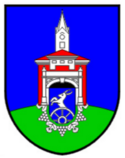 City Tourist Board Popovača
Trg grofova Erdedija 5, HR-44317 Popovača
Telefon

Hemsida