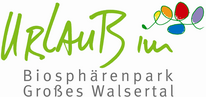 Sonntag - Buchboden
900 - 2.000m
Welcome!
Around the village church in Sonntag the settlements of the largest valley community are widely scattered. An extensive hiking area with over 20 mountain peaks offers itself to the active vacationer. The community also includes the pretty village of Buchboden, which lies on the edge of the largest nature reserve in Vorarlberg or the Gadental core zone in the biosphere park.
THE HIKING AREA
In summer the region of Sonntag-Stein has a lot to offer. Adventurous family hikes, panoramic hikes as well as extensive mountain tours with and without mountain guides.
Panoramic hiking in Sonntag-Stein means:
Smelling scents, seeing colors, soaking up light, hearing sounds - watercourses, cowbells, cheerful shouting of hikers, the whistling of marmots, bird calls. Even distant traffic sounds. Hiking becomes a sensual experience. Healthy for body, mind and soul.
The aerial tramway Sonntag-Stein takes you to one of the largest and most beautiful hiking areas in Vorarlberg. From the mountain station of the aerial tramway our hiking region offers a variety of possibilities such as family hikes, walking tours, walks and mountain tours in every level of difficulty, and in the climbing garden at the Wandfluh in the rear Steinbild they could give free rein to their climbing skills. If you don't want to explain the rock you can listen to it. Try the Echowand in Hintersteinbild.
The alpine inn Bad Rothenbrunnen invites hikers and walkers with local delicacies for a rest.
---
---
Tips för fritiden Sonntag - Buchboden
---
Kontakt Sonntag - Buchboden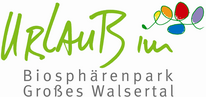 Verein Großes Walsertal Tourismus
Boden 34, A-6731 Sonntag
Telefon

Fax

Hemsida
E-Mail
Begäran und Beställning av broschyr Boende
Platser Biosphärenpark Großes Walsertal
Sjöar Sonntag - Buchboden
Järnvägar i bergsområden Sommardrift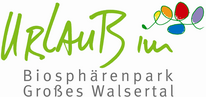 Hitta boende Sonntag - Buchboden
16 Hotels, Lägenheter för semester...
Erbjudanden und Paket Sonntag - Buchboden
Webbkameror