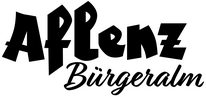 Skidåkningsområde

Aflenzer Bürgeralm

810 - 1.810m
Aktuell informationIgår, 08:02
Hissar
Drifttimmar Vinter
Säsong

- 26.03.2023

Drift

09:00 - 16:00
Sluttningar
lätt

2 km (6)

medium

10 km (7)

tung

2 km (3)

totalt

14 km
Innovationer
The Aflenzer Bürgeralm is a member of the * SKIREGION OSTALPEN * and * STEIERMARK JOKER * card association
---
Skidåkningsområde
The extensive, avalanche-safe sunny plateau of the * Aflenzer Bürgeralm * is a real insider tip for children, beginners and snowboarders as well as nature lovers and winter hikers. A double chairlift brings guests comfortably to the Almboden, where 2 pommel lifts and 2 km of perfectly groomed natural snow slopes (easy level of difficulty) await. The Schönleiten I and II tow lifts connect the Almboden with the Schönleiten (1810 m).
This means that all skiers and snowboarders have 8 km of wonderful natural snow slopes of medium difficulty at "Paradies" and "Platte".
If the snow conditions allow, the * 7 km long panorama valley run * from Almboden to the valley station of the double chairlift is prepared and is available to all winter sports enthusiasts (skiers, snowboarders, tobogganists, ski tourers, snowshoe hikers ...) and winter hikers.
The Bürgeralm is also an ideal starting point for snowshoe hikes and ski tours in the Hochschwab area. Guided ski tours and snowshoe hikes are offered (www.ah-aktiv.at). A leisurely beginner's ski tour leads from the Almboden past the * Almrauschhütte * and via the so-called "Paradise" to the * Schönleitenhaus * at 1810 m above sea level (www.schoenleitenhaus.at).
Almrauschhütte and Schönleitenhaus invite you to take a break and pamper you with culinary delicacies from the region (Fedlkoch, oven roast, strudel soup, Almtoast and much more).
There are alpine huts for rent on the Almboden (on a self-catering basis). At the Schönleitenhaus, two and multiple bed rooms are available for overnight stays.
---
Kontakt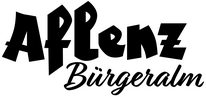 Naturerlebnis Bürgeralm GmbH & Co KG
Aflenz Kurort 15, A-8623 Aflenz
Telefon

Magnetisk telefon

Hemsida
Förfrågningar
Drifttimmar Sommer
Säsong

18.05.2023 - 26.10.2023

Antal Hissar

1
SA/SO und Feiertag von 9-17 Uhr
Öffnungszeiten Almrauschhütte:
DI-FR 10-18 Uhr
SA/SO und Feiertag von 9-18 Uhr
Öffnungszeiten Liftstüberl:
FR-SO und Feiertag ab 9 Uhr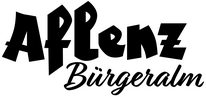 Hitta boende Aflenzer Bürgeralm
11 Hotels, Lägenheter för semester...
Webbkameror
De mest populära skidorterna