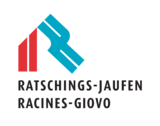 Skidåkningsområde

Ratschings Jaufen

1.300 - 2.150m
Aktuell information
Idag, 04:01
Hissar
Drifttimmar

Vinter
Säsong

01.12.2023 - 07.04.2024

Drift

08:30 - 16:30
Sluttningar
lätt

4,7 km (5)

medium

19,5 km (12)

tung

0,5 km (1)

totalt

28 km
Skidåkningsområde
Live and enjoy the winter!
Efficient, always different and natural. These three definitions would be sufficient to provide a complete description of the Racines ski area. But by taking a closer look, we would notice that Racines is much more.
First, this area, with its incredible atmosphere and enormous spaces, attracts skiers and snowboard lovers of all skill levels. At the same time it is nearly a complete recreation area for all those seeking rest and relaxation.
The ski resort Ratschings-Jaufen (1.300 m - 2.150 m) is one of the most modern in South Tirol. 8 high performance and comfortable lifts, 28 km of slopes, funpark, funslope and a toboggan run guarantee you wonderful days in a unique landscape.
Opening hours:
Lifts: daily from 08.30 a.m. until 16.15 p.m.
Skipass office: daily from 08.00 a.m. until 17.00 p.m.
High up in the mountains...
The Racines-Giovo Alpine region is one of the most beautiful areas in Alto Adige. With its blooming meadows, cozy mountain huts, trasparent mountain lakes, and a rich network of trails leading to the panoramic Passo Giovo, it is a real paradise for families and anyone looking for peace and quiet. Walking along the trail leading to the Piccola and Grande Punta di Montecroce a breathtaking panorama opens up in all directions: to the west the Tessa chain and the glaciers of the Venoste Alps, to the north the peaks of the Stubai Alps, to the east the Zillertaler Alps beyond the Brenner Pass and to the south the eastern Dolomites up to the majesty of the Brenta chain. The large Racines-Giovo Alpine area is one of the most esteemed excursion areas south of the Brenner pass. A rich network of wonderful trails lead the visitors through an uncontaminated nature, evocative peatbogs and numerous viewpoints up to the panoramic Passo Giovo.
This area is most beautiful in the Spring and Summer with an explosion of flowers and colours in the meadows, but the most magic period is when the rhododendrons are in bloom in May-June: a once-in-a-lifetime spectacle!
Opening hours cable cabin: from 02.12.2022 - 16.04.2023 daily from 8:30 to 17:00
---
Kontakt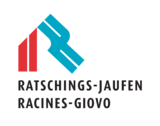 Ratschings Jaufen Wipptal/Sterzing
I-39040 Ratschings
Telefon

Magnetisk telefon

Fax

Hemsida
Förfrågningar
Drifttimmar

 Sommer
Säsong

02.06.2023 - 08.10.2023

Antal Hissar

1
Täglich von 08.30 - 17.00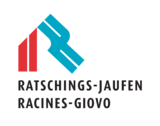 Hitta boende
Ratschings Jaufen
108 Hotels, Lägenheter för semester...
168 Erbjudanden und Paket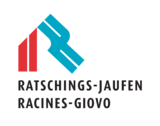 Leverantör av sportutrustning
Ratschings Jaufen
Webbkameror
De mest populära skidorterna