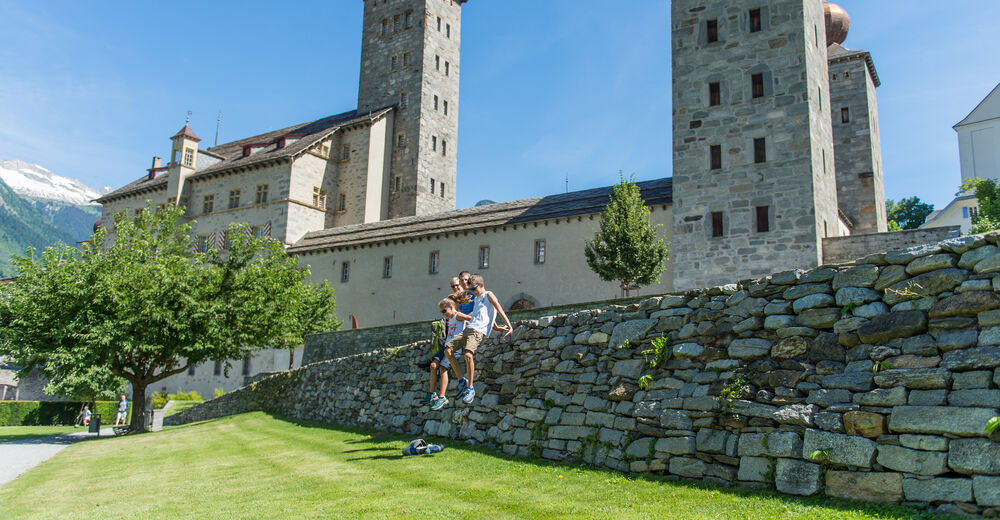 Brig in the centre of the Alps, an alpine city
In less than 2 hours from Brig, our guests are in Zermatt, Chamonix (F), Stresa (I) or Interlaken. And because of excellent train connections going south, visit the culture and fashion hub – Milan.
Brig is the most bustling town in the Valais. And in our cafés, squares and restaurants a southern ambiance is palpable.
Visit the impressive Stockalper Palace and the fragrant rose gardens. Now you can understand why it is a good idea to book your hotel room early – and, why an international jury chose Brig for the award of Alpine City 2008.
Brig is a town with a rich history
The Celts were here. The Romans passed by and the Alemanni settled here. The mighty Stockalper – the tycoon of the Alps – built palaces, monasteries and churches. And Napoleon built the route over the Simplon, one of the most beautiful alpine passes.
---
---
Tips för fritiden Brig Simplon
---
Kontakt Brig Simplon

Brig Simplon Tourismus
Bahnhofstrasse 2, CH-3900 Brig
Telefon

Hemsida
E-Mail
Begäran und Beställning av broschyr Boende
---
Kontakt Järnvägar i bergsområden
Rosswald Bahnen AG
Bergstation, CH-3913 Rosswald
Telefon
Järnvägar i bergsområden Sommardrift
Boende Brig Simplon
4 Hotels, Lägenheter för semester...
Erbjudanden und Paket Brig Simplon
Webbkameror