Capriasca
529m
The town of Tesserete, in the Municipality of Capriasca, is located in a sunny valley delimited by hills and mountains and is the ideal point of departure of interesting itineraries that permit numerous sports and recreational activities.
The Municipality of Capriasca constitutes an area that is rich in authentic tokens of the past and that is especially enchanting from a landscape point of view with its highly diversified natural areas. Most of its villages, not very far from one another, have maintained their ancient appeal, dominated as they are by the bell towers of the many, mostly Baroque churches.
Tesserete's major attraction is the imposing Parish Church of Santo Stefano. Already from afar it's possible to see its Romanesque belfry, maintained from a previous building; this seven storey construction rises at the centre of the present day façade.
From Tesserete there is a splendid view of the Denti della Vecchia to the west. The ascent into the Val Colla is also much appreciated with its large woods and thick network of trails, representing a veritable paradise for hikers and bikers.
Throughout the year, the Tesserete Sports Centre offers ideal conditions for sports, leisure time and recreation, being in close contact with nature and the typical pre-Alpine environment that allows the re-energizing of both body and mind. Behind the swimming centre, there is a woods that includes the archaeological area of San Clemente and the Redde Tower, and going further on, the San Bernardo hermitage on a hill-top in the territory of Comano.
The Convent of Santa Maria del Bigorio, slightly further up than Tesserete, is well worth a visit. Founded in 1535, it is a monument of national importance and it was the first Swiss convent of Capuchin friars; for many years now, it's been a centre for religious, spiritual and cultural conventions and also the seat of a small museum devoted to the life of the monks.
Source. luganoturismo.ch/en/306/capriasca.aspx?idActivity=970&idMod=842
---
Kontakt Capriasca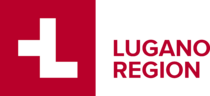 Lugano Turismo
Palazzo Civico, CH-6900 Lugano
Telefon

FAX

Homepage
E-Mail
Orter Lugano und Umgebung