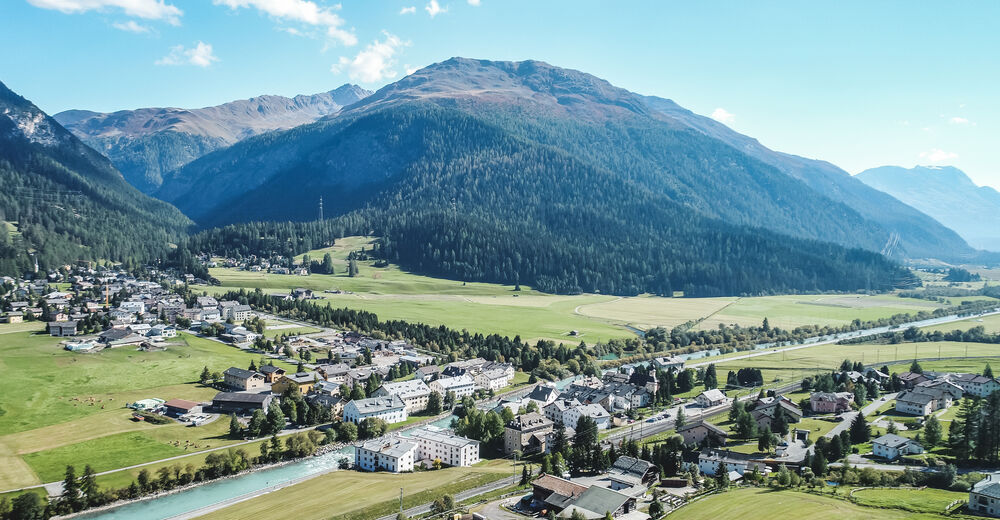 The proud Resort
The patricians of yesteryear built their palaces here for very good reason – La Punt lies at the foot of the Albula. And at the gateway of a mysterious valley.
Beautifully adorned farmhouses and stately patrician houses from the 16th and 17th centuries stand majestically in the village. The Albertini buildings, with its bright white crenelladed walls, and the imposing Sandoz House, with its hall-like passage leading into the middle of the building. And of course the famous restaurant, the Chesa Pirani, with its Baroque wooden panelled room and its two Michelin stars.
However, the picturesque village also enjoys a strategically favourable location at the sunny foot of the Albula Pass, directly by the River Inn. Or in other words, at the departure point for varied tours by mountain bike, racing bike, in-line skates or on foot – for example, along the high-altitude trail. Moreover, La Punt Chamues-ch is located at the beginning of a ruggedly romantic secret. The Val Chamuera is considered the most primeval valley in all of the Engadin. And on the Alp Serlas, there is no kiosk to attract visitors, but rather an indescribable feeling of happiness evoked by the beautiful, unspoilt nature.
---
---
Kontakt La Punt
Engadin St. Moritz Tourismus AG
Via Maistra 1, CH-7500 St. Moritz
Telefon

Fax

Hemsida
E-Mail
Begäran und Beställning av broschyr Boende
Platser Engadin St. Moritz

Boende La Punt
23 Hotels, Lägenheter för semester...
Erbjudanden und Paket La Punt
Webbkameror