Achenkirch am Achensee
916 - 1.800m
The small holiday village at the northern beginning of Lake Achensee
Gently stretched out in the valley, its edges touch the water and the mountains. You will like the family atmosphere, the rich offer of hiking and cycling possibilities and the proximity to the Karwendel, with 730 square kilometres the largest closed nature reserve in Europe.
Achenkirch on Lake Achensee
Situated at around 930 metres above sea level, the extensive village area extends to the German border, which can be reached toll-free in just 15 minutes by car.
Well-known artists, especially writers such as Ludwig Steub, Peter Rosegger or Ludwig Ganghofer enjoyed the special atmosphere of the well-known holiday resort around the turn of the century and thus made Lake Achensee a popular summer holiday destination.
One of the two golf courses in the region is in Achenkirch. The 9-hole course of the Posthotel Alpengolf is located on a charming high plateau in the village and offers particularly good conditions for beginners.
The lake, which is free to access everywhere, is fed by crystal-clear mountain streams in Achenkirch and can therefore be a little fresh here. A specially created headland ensures that nothing stands in the way of bathing pleasure, allowing pleasant temperatures in the sheltered bathing area.
Around and in the water, the popular holiday resort offers many more sporting opportunities: Tennis, squash, horse riding, sailing, surfing, inline skating, running, Nordic walking and much more.
---
---
Tips för fritiden Achenkirch am Achensee
---
Kontakt Achenkirch am Achensee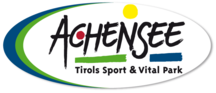 Achensee Tourismus
Achenseestraße 63, A-6212 Maurach am Achensee
Telefon

Hemsida
E-Mail
Begäran und Beställning av broschyr Boende
Sjöar Achenkirch am Achensee
Järnvägar i bergsområden Sommardrift
Hitta boende Achenkirch am Achensee
77 Hotels, Lägenheter för semester...
217 Erbjudanden und Paket
Leverantör av sportutrustning Achenkirch am Achensee
Erbjudanden und Paket Achenkirch am Achensee
Webbkameror